Facebook advice you should think over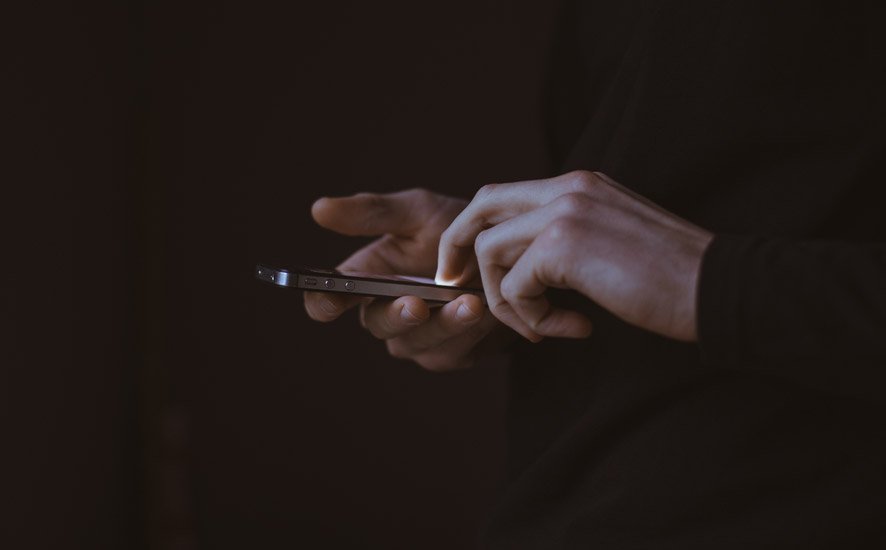 Every salon owner wants their hair or beauty business to prosper and become a hub for new, loyal customers. Luckily, this dream can come true – all it takes is a bit of hard work. Actually, let me rephrase that – it requires A LOT of hard work. In order to make your business stand out from the rest, you've got to follow trends, have an entrepreneurial mindset and be open to changes. With access to so many sources of information in today's day and age, you have everything at your fingertips. However, that doesn't necessarily mean all of it can benefit your business.
One of the most popular places hair and beauty professionals go to for advice on how to run their businesses is Facebook. Sure, this platform is great for connecting you to like-minded individuals and groups, but there is business advice you should think over before implementing.
Pricing
Setting up prices can be a very touchy subject for hair and beauty businesses and should be approached professionally. Asking fellow specialists for their listed prices on a given treatment or product won't hurt, but just because their prices work, does not mean that they will bring the same benefits to your business. Let's say you're considering introducing a new treatment to your menu, so you post in your Facebook group, "ladies, how much do you charge for a full head of highlights", and receive various results. You then find the average price of those results and make it the cost of your treatment. Big mistake. Why? The price you're considering charging might be way too high or too low for your area – either way, you're losing money.
Let's face it, your Facebook counterparts don't know your business like you do. Taking their ideas into account is fine, but make sure you're familiar with your local competitors' prices. Look up their menus to get an idea on how to price your next service.
Hiring/firing staff
You've seen these stories more than once – a specialist writes a post in one of your groups: "My stylist just came in LATE again – this has been going on for far too long – is it time to part ways?". You peer into the comments section, only to see responses such as "bye Felicia", "don't let them walk over you #bosslady" and "you don't need her". But just how much do they know about this tardy stylist? He or she might be going through a difficult time and may simply require a talk with the business owner, instead of being fired on the spot. If you're in this kind of predicament with one of your staff, look into their reports and track their number of appointments, sales and popularity with clients. If you see a visible decrease in any of these areas, then speak with them on the matter.
When it comes to offering advice for hiring new team members, professionals on Facebook can actually be very helpful. The most common tips for hiring new staff members are requesting a CV, lookbook and any letters of recommendation from previous employers. If the applicant is right out of school and has no previous experience, then you need to decide whether or not you'd like to train them. Specialists in your Facebook groups who have done so will more than likely provide great insight into this.
Marketing
When asking for marketing advice on Facebook, you're going to get various results. The most common questions that are asked are on ways to gain new customers, increase sales or to make more profit, and more often than not, you're recommended outdated methods of doing so. For gaining customers, professionals advise that you post more on your social media fan pages or exchange business cards with other businesses – but rarely do they mention more practical methods, such as rewarding clients for inviting friends and family to your salon. As for increasing sales and making more profit, you're more than likely going to be advised to implement a discount or to raise prices (which are contradictory to one another).
Although these methods do work, blindly implementing them is going to cause more harm to your business. When boosting the sales of a particular treatment, you should look at who's purchased it in the past. Are you planning on discounting this treatment? Then notify this group of clients via Versum's SMS/email bulk messaging feature. As for gaining new clients, there's the Loyalty Program. Reward customers for inviting their friends and family to your business – the more referrals, the more rewards for them!
Treating clients with various conditions
A customer visits your business, you begin treating them, and suddenly you're stopped in your tracks. You realise that the client has a rash, skin abrasions or signs of balding. You ask them about their condition and are unsure if you should treat them. So what do you do? You write in your Facebook group or share a picture of the client's condition. Suddenly you're swarmed with advice, ranging from recommending the client go see a doctor, to applying apple cider vinegar, using olive oil or just not treating them at all.
If you're uncertain, it is best to deny service to the customer rather than test your luck and end up with a regrettable situation. Applying seemingly harmless substances like olive oil or one of your products can have unexpected side effects as well. If your client has a skin condition, have them schedule a visit with their dermatologist and ask that they bring a note, stating that it is fine for them to be treated. Oftentimes customers belittle their conditions, in order to get the desired look, only to leave your business with a burning scalp, hair loss and even damaged eyesight.
Facebook is the perfect hub for professionals in the hair and beauty business who enjoy sharing new ideas and getting advice on a number of things. However, certain tips should be taken with a grain of salt, as something that worked for one person will not always work for another. One thing is for sure – you know your business best! Grab your free Versum account and be up to date with everything going on in your salon!