Attracting and retaining new hair and beauty clients in 2021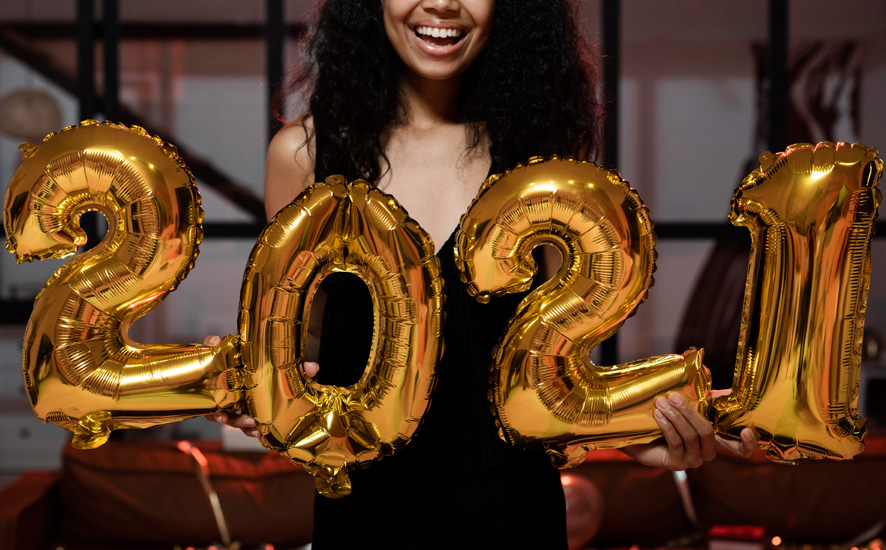 New year, new me – but the same old challenges from 2020. That's right, the ever-lingering question of how to increase salon clientele still manages to seep through the cracks at the end of every year. And rightfully so. If you notice a drop in bookings right after the new year or have a gut feeling that your client list isn't growing and may in fact be shrinking, then perhaps it's time to introduce some changes to your methods for attracting customers and formulate new client retention strategies. But where should you begin?
Word of mouth brand promotion
Your most loyal customers are your most valuable asset for promoting your brand in 2021. Nowadays, no one buys from door-to-door salespeople, no matter how good their offer is. However, if a friend or family member is doing the selling, now that's a whole different story. Your updos might be flawless, faux mink lashes on point and nail work comparable to that of Kim Kardashian's, but without customer promotion, you're on a sailboat without any wind. There's always the option of promoting your salon yourself – visiting local businesses and inviting their staff for a treatment is surprisingly effective, that is, when you toss in a nice discount.
Posting your latest hair creation on Facebook when you have 43 followers isn't how to get clients as a hair stylist. Instead, partner up with those 43 clients – the most effective tool for this job is a reliable loyalty program (psst, you might to read about ours!) or scheme. With this solution, you're able to:
Entice clients to promote your business: reward them with points which can be redeemed for a desired treatment or product. Give them a heaping amount of points for each referral to truly improve your word of mouth marketing!
Grow stronger bonds with them: a client who actively promotes your business and is rewarded for doing so will stay with you for the long run!
Gain new clients and more: the benefits you can gain are only limited to your creativity. Reward clients for attracting new ones to your business, but also for their reviews and purchases.
Tip: effectively running a loyalty program or scheme by hand isn't doable – instead, give Versum's automated Loyalty Program a go!
If you're sticking to a loyalty program, a good bit of advice is to regularly sweeten the deal for clients. How to build salon clientele fast? Significantly increase the number of points for each successful referral, but only for 3 days. Your customers are going to rush to their friends and bring them to your business as fast as possible in order to take advantage of this offer.
In the UK alone, there are more than 35,000 hair and beauty salons – not to mention home-based businesses, chair renters and mobile specialists. In other words, you've got competition. So, how do you attract new customers? One of the most time and cost-effective tools for doing so is social media ads – primarily via Facebook, Google and Instagram. However, that's not enough. An ad promoting your updos, nail art or waxing treatments won't make any waves if your local competition is doing the same thing. Instead, revamp your ads by:
Promoting your point of difference: do you have lifelong experience in hair and beauty? Is your salon eco-friendly? Do you cater to the elderly, children or mentally and physically handicapped? Or perhaps your business is an interior design marvel? These points make your business truly one-of-a-kind! Find your salon's point of difference here!
Providing a limited-time offer: consider introducing an offer like a 15% discount on all treatments for new customers, but for one week only. Additionally, consider targeting people who have your competition as an interest (option available on Facebook and Instagram).
Getting creative: host a special giveaway to new clients who book their first visit within a specific timeframe and create an ad for it, targeting people in your area who would be interested. Or focus on feelings – create an ad with pictures of you and your clients, showing how close your business is to them.
Be familiar with client retention strategies
Alright, so you know how to get more clients in a hair salon, however, stopping there is a mistake countless hair and beauty specialists make. With every passing year, specialists raise the bar on the satisfactory number of new clients – but why? Won't new clients add up to your list? Truth be told, many of those first-time clients aren't converting into loyal regulars. This is often due to a lack of customer retention strategies, and we cannot stress enough how important they are to help businesses prosper.
Gaining new clients is far more expensive than maintaining the loyalty of your regulars. There, we said it. When you're looking for ways on how to attract new clients to your salon, you'll more than likely be swamped with ideas ranging from massive discounts, freebies, social media ads, online marketplaces and even hiring a marketing guru, all of which cost you a substantial amount of money in order to attract a handful of first-time clients. Be wary, however, as great offers tend to attract bargain-hunting clients (which are loyal to your business until you're out of fresh deals). Now stop for just a moment. If you have a handful of first-time clients, focus on retaining them with these 3 quick strategies:
Add them to your loyalty program: as mentioned previously, loyalty programs aren't just for rewarding clients for referring your business – they're also the ultimate tool for rewarding customer purchases, reviews, etc. Encourage first-time clients to join, and Versum will take care of the rest!
Book more recurring visits: is your client looking to manage their hair regrowth? Or perhaps they want to achieve a new look that requires multiple visits? Encourage clients to book a series of visits in order to do so! Recurring appointments bind customers to your business, ensuring you steady income. You can even sweeten the deal by offering a discount on each session. Have you heard? This feature is also available in Versum!
Get close and personal: strengthen your bonds with clients in 2021 by getting better acquainted with them. Don't just ask about their day – compliment them on their looks, give them a quick consultation and make sure to be genuine about it. If you use Versum, it is recommended that you store even the most trivial information on the client's file. At the end of the day, send a bulk text or email message to all of your new clients, thanking and inviting them for another visit. The collected data will be a great source of conversation starters during the client's next visit!
2021 gives hair and beauty specialists the opportunity for a fresh start. Although your goal for this year might be to attract as many new clients as possible, doing so is pointless if you're not taking steps in ensuring that they stay with your business for the long run. And to help you with both, Versum hair and beauty salon software is a clear choice. The Loyalty Program, client list, recurring appointments feature and so much more are free for 14 days – no credit card needed, no commitment, just more clients! Sign up for your account today.