Boost holiday salon retail sales with your online store!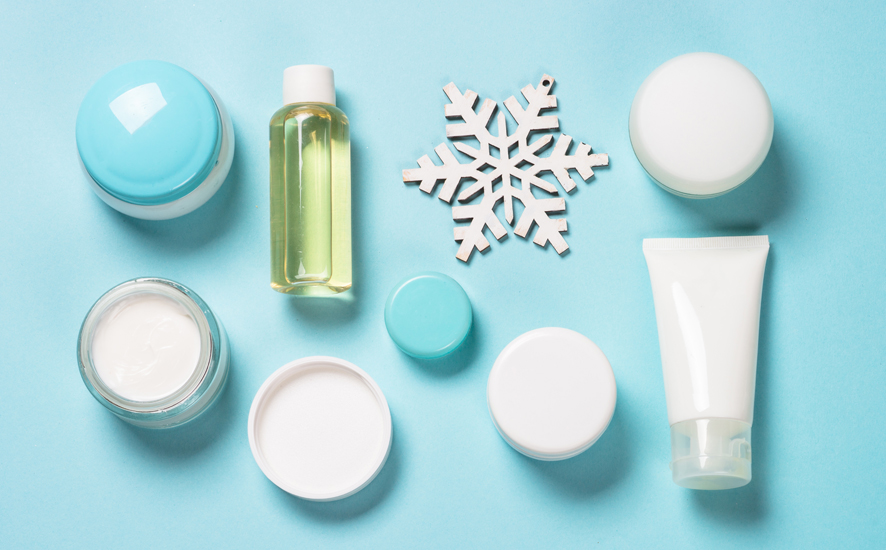 Although it is hard to tell what this year's winter holiday season will look like for salons (namely – whether or not they will be allowed to stay open), you are not entirely at the grace of the epidemiological situation. Although your regular services are the backbone of your revenue, they are not your only possible source of income. There is a way to still make some good profit during the holiday season, even if you won't be able to provide services as usual, and the solution in question is not only fully safe and legal, but also will bring you clients' appreciation and a chance to earn some new loyal customers. And even if your business will keep operating as normal (keeping our fingers crossed!), you will be able to even further increase retail sales in your salon. This solution is starting your own online store.
Salons + online shopping + holiday season = a match made in heaven
Have you heard about the lipstick effect? We've discussed it already when we introduced our Online store feature. Basically, it is a phenomenon that occurs during economic crises – when faced with financial distress, people are still more than willing to splurge on luxury goods, but on a smaller scale. We observe it now during the epidemic, as most people are steering clear from purchasing new cars or travelling abroad, but expensive cosmetics are absolutely booming.
It's already a great opportunity for you. But let's go even further. Being forced to stay at home, many people seek comfort in performing beauty rituals. Some simply want to relax, others have decided to use this time to improve the condition of their hair, skin or nails, and most are somewhere in-between. It's no wonder that the sale ratios of the professional-grade skin or hair care products are so high nowadays.
Now, let's add the holiday season to the mix. It's a time of giving – a period during which people are very keen on spending money on gifts for their close ones and for themselves. This year, we most probably won't participate in holiday parties or big family gatherings – but will favour gifts that are just perfect to enjoy at home. Do you see where this is going?
How to easily sell online
You are probably all hyped about the idea but concerned about its execution, wondering how you can set up your own online store. After all, doing it all by yourself sounds like a lot of work, as you have to purchase a domain and then have the site created, designed and maintained… Fortunately, if you are using Versum, you don't have to worry about any of that. You simply activate the free Online store feature and then you can start planning your offer, delivery methods, packing style and so on.
Tip: Interested in testing this and a plethora of other great Versum features? You can start your free trial now without any obligations (and no credit card required)!
Holiday promotion ideas that will increase salon revenue
Now, while the interest in the type of products you sell is certain, you cannot take clients' attention for granted – even the greatest products will not promote themselves! What you need to do is to, firstly, make your offer attractive, and secondly, take care of proper marketing.
Gift kits
Consumers love buying things in sets. They create the impression of getting the most out of the purchase – you get a complex set of products that are supposed to help you achieve and maintain a certain goal. Usually, they are also attractive from a financial standpoint, as you pay less than you would if purchasing all the products separately. They also make fantastic presents, as you don't give someone a single product, but a whole package of goods. But did you know that they are also super-profitable for the sellers that offer them? If your client buys a single item, they can like it or not – and that's all. But with a whole set, there is a much higher possibility that at least one cosmetic from the kit will work for them. Finally, oftentimes customers are left under the impression that they achieve the best results when using the entire line of products, so they decide to repurchase the full sizes of all of them, which is a dream come true for you.
Most retailers deliver gift kits around the holiday season, but remember, you can also make them yourself. As a professional, you know well which products will complement one another, as well as what your customers are usually looking for!
Clients appreciate kits that are hand-picked by specialists. It's a great idea to name your sets "[YOUR NAME]'s choice for coloured hair", "[YOUR NAME]'s choice for dehydrated skin", [YOUR NAME]'s choice for splitting nails", and so on.
Mini-products and samples are great fillers that won't cost you much (if anything at all) but will boost the perceived value of the kit.
Make sure to pack the kit with holiday-themed decorations. You can even include a small candle or a gingerbread cookie.
Testing kits
This idea is pretty much a variable of the previous one, however, you focus on the "testing" aspect of a set. It will be perfect for customers who don't have favourite product lines, or are looking for new ones to try that would be best for them.
The mini sizes are preferred. Of course, you can add some samples as well, but make sure they allow for at least a few uses.
This time, you don't focus on a particular goal of a given cosmetic, but its type. Which means you can create a shampoo testing kit, a cleanser testing kit, a mask testing kit and so on.
Testing kits are something clients would rather buy for themselves instead of as a gift, but don't be mistaken – holiday-themed packaging is still a must!
Holiday ornaments
If you like to go shopping at personal care and beauty product retail stores, you've probably seen that every holiday season, they offer a wide variety of gift ideas. These tend to include so-called "ornaments" – small-sized gift kits (usually duos) of products, packed in a way that makes it possible to hang them on a Christmas tree. They are less expensive and make a fantastic addition to bigger gifts. They are also perfect as presents for extended family or work colleagues, as they are non-binding, yet very elegant and in good taste.
Sample sizes of your iconic retail products will be perfect for creating such holiday ornaments.
You can easily create DIY packaging with a sheet of decorative gift foil, a ribbon and a piece of twine that will allow for the ornament to be hung.
Make sure to include photos of the ornaments hanging artistically between the branches of a Christmas tree in your online store – it makes for a great visual!
How to promote your holiday salon offers?
When it comes to marketing, it's best to go for a few different channels. This way, you cover most of your target audience and have a higher chance of gaining new clientele.
Use SMS marketing to reach your existing clients. Using Versum, you can send bulk SMS messages to your entire customer base. If you are willing to spend a few minutes more on the marketing activities, you can create custom client groups, based on chosen criteria and then target them with something more personalised. For example, you can search for people who had their hair coloured at your salon within the last half-year and send them a message specifically promoting your "[YOUR NAME]'s choice for coloured hair" gift kit!
Use your social media channels to reach your potential customers. Don't forget to add enchanting photos of your retail product kits (make them as holiday-themed as possible!) and include a link to your online store. When it comes to Instagram, it's also important to use fitting hashtags, including local ones!
Salon holiday specials are something that many clients are looking forward to every year. It may happen that the 2020 holiday season will make it impossible for them to enjoy their usual visit, but that doesn't mean you won't be able to get a holiday season sales boost! Wait no longer – set up your own online store with just a few clicks and start planning your sales strategies for this year's holiday season. Starting a Versum account is free, so you can give it a test ride now without any obligations. Don't let the epidemic stop you from enjoying the busiest season of the year!