Don't let the coronavirus stop you – sell retail products with Versum!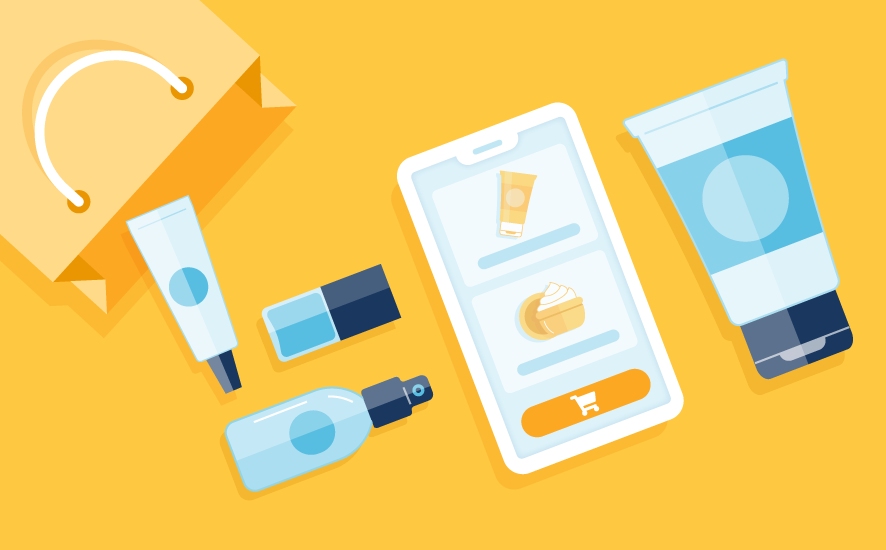 At Versum, we are working at full capacity so that your salon can keep earning revenue! After implementing online vouchers, which turned out to be the bull's eye for hundreds of our clients, we have another suggestion for you – selling retail products online, through your booking platform.
Being unable to host clients, numerous salons struggle to keep financial liquidity. The key to survival is to fuel your budget, but how can one earn money in such a situation? Reach out to… your very own inventory. Get back money frozen in your commodities and start selling products, despite being closed!
Another chance for your salon
It has to be said once again – making a profit during the epidemic is difficult, but not impossible. We've just introduced yet another feature that will help you with doing so. Selling professional-grade hair or skincare products is a great way to move your business online. Thanks to online payments and contactless delivery, it is completely safe and will allow you to not only stay in touch with your existing clients but even acquire new ones. It will also work as an additional source of revenue after your reopening, when the number of customers you will be allowed to host will be much smaller than before (this phase may last for a while).
Don't waste any time – start selling online now!
Your clients still want to go shopping
Movement restrictions, queues and the understandable fear of infection make many of us avoid stationery stores. Does this mean we stopped buying? No – we started shopping online, and on a large scale. According to the statistics delivered by Statista.com, the growth in daily online orders in the retail industry in the United Kingdom during the coronavirus pandemic has significantly been increasing on a daily basis. At the beginning of April, the growth was 55% – 20% more than just a week before! Furthermore, Roirevolution.com reports that the pandemic has defined a new category of goods called "new essentials" – things that help consumers feel more comfortable under stay-at-home orders. These goods account for almost 40% of all consumer spending right now – and 30% of the total 40% are beauty and cosmetics.
As you can see, there is potential here – many of your customers are willing to buy professional care cosmetics from a trusted specialist. It will be very easy for them, because they know all the mechanisms – adding products to the basket and then choosing the delivery and payment method is second nature to them. Your clients simply have to set up an account on your booking webpage, which will let them purchase your products online, but also, they will be able to use it to book appointments quickly and conveniently, thus filling your calendar!
The lipstick effect
"But the products I sell are more expensive than ones sold in drugstores", you may say. It's a valid point, however, think about it this way – there are treatments your clients could do at home, yet they choose to go to your salon because they value the quality you provide. It's the same story with cosmetics – the drugstore ones simply cannot compare with the ones you offer. And believe me – your customers are aware of that. Secondly, trust is of great importance here – products recommended by a professional who has proved their expertise many times before are a much better investment than looking for something on your own on the Internet. Lastly, there is a phenomenon called the lipstick effect, which is observed during every crisis. People forced to give up on high-value luxuries (such as holidays abroad or a new car) seek pleasure in equally luxurious goods, but at a relatively lower price – for example, professional-grade at-home care cosmetics and beauty products.
Don't worry about the formalities
Buying cosmetics online will be as easy for your customers as it will be selling them for you. The feature is integrated with your Versum account – you can easily select products for sale from the Inventory, conveniently manage your offer which is visible on your booking webpage, and instantly realise payments with PayPal. You can find all the details regarding this new feature in our Knowledge Base.
Don't know how to start? We are here to help!
Although we deliver all the needed tools, you also have to engage in the process to ensure successful sales! Choose the right products, set proper prices and create convincing descriptions as well as photos. Don't worry, though – you can count on us in that matter as well! We've prepared a free sales manual for you, thanks to which you will be able to prepare yourself for the sales process and create a truly tempting offer that will engage your clientele.
Don't wait for the lockdown to end – start making a profit now!