Effective text marketing for your salon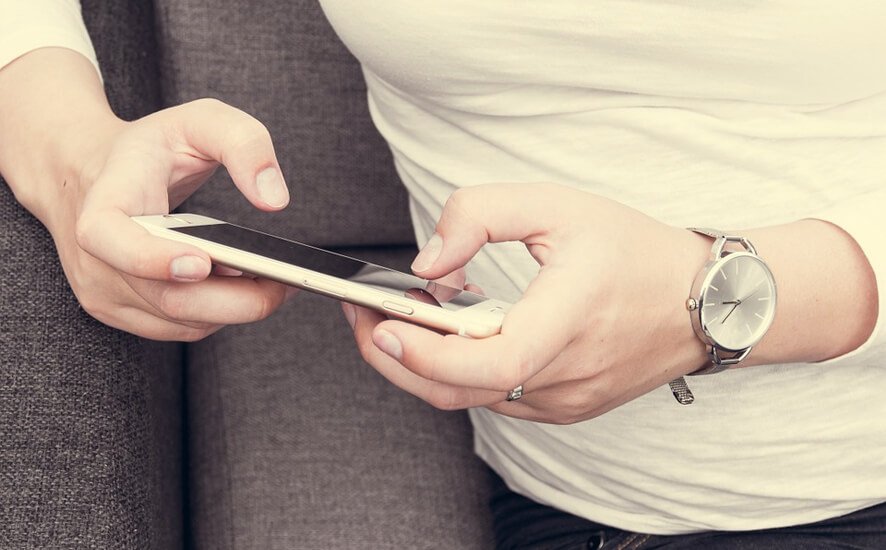 The powerful capabilities of text marketing are based on its high level of efficiency. This is thanks to the popularity of cell phones, and their owners' attachment to them. Our phones are always close at hand, and we tend to automatically reach for them after we hear the the usual notification sound.
A text doesn't end up in the spam folder or in between other messages but right in your inbox. Nearly 100% of all text messages received are read, it's second nature to us.
Hair salons find themselves in this opportune situation, able to get in personal contact with their clients and to build close relations with them. Individuals who leave their phone numbers with salons have had a service and plan to return for another appointment.
This means that they are familiar with the salon, and continuous contact with them will come naturally. For salons, this is a perfect opportunity to create close bonds with their clients and encourage them to schedule next visits.
Tip: Before you continue reading, it is recommended that you activate your free account or log in, in order to better understand the article.
Activate your account
Advantages of text messages and when to send them
Appointment reminders
One of the primary reasons to contact clients via text is to remind them of their scheduled appointment(s). Your overloaded clients tend to lose track of things, including appointments they may have scheduled. A commonly shared form of displeasure for salon employees, as we all know.
Your salon then sends a message to your client, reminding them of their appointment, that once received, is treated as a gesture of goodwill from your salon. Appointment reminders via text benefit the salon, reducing the number of no-shows, boosting revenues, and keeping you happy.
Building lasting relations
Hair and beauty salons are a perfect place for clients to create lasting relations. Don't you enjoy having your service preferences known, and having your stylist remember the previous treatment he or she provided?
In creating lasting relations, it is also important to make use of texts. Sending warm "thank you" messages after visits (especially to new clients), birthday and/or holiday wishes are small but significant steps which make a client confident that they are not simply another anonymous customer.
Promotional campaigns
The true strength of text marketing can be seen in promotional campaigns. A quick message aimed directly at an individual allows for an instant reaction and a personal method to claim offers. And who doesn't like to receive attractive offers? Especially ones that land directly in your hands?
Hair and beauty salons may use SMS marketing to announce services suitable for a certain time of the year, offer the newest hair trend, a well-fitted discount, or a gift voucher. Promotional campaign messages may also be used during less busy times at your salon.
You can easily stimulate customer flow, promoting special offers –  when there is an expected slow period or a lesser amount of scheduled appointments.
Marketing Automation
In the beauty industry, Marketing Automation stands for streamlining and automatizing communication with clients. And it's far less complex than it sounds. Based on client behavior, we can run a specific campaign with respective messaging and optimize the whole process with the proper software.
An example of this is a "Thank you" text, sent to every new customer after their first visit. Automatic messages may be sent to clients who have recurring services – consisting of a subtle reminder about the necessary next visit. Marketing Automation will uncover clients who have not visited the salon for an extended period of time.
These clients will receive a motivating message which will encourage them to schedule for another service. Another feature which makes Marketing Automation a powerful asset is the ability to analyze client appointment history and send a fitting message at an appropriate time.
This offers a chance to recover clients and build tight bonds with new individuals. The Marketing Automation tool can be found in Versum.
What's important to remember?
A single text message can contain up to 160 characters, but such a limited amount is oftentimes not enough to get your point across. A few extra words can make the message more attractive, but don't overdo it! Make sure your messages get to the point. Most importantly, focus on the content of the text – it should include meaningful information, useful for the recipient.
There may be situations when a recipient might treat the text as spam and may ask to be excluded from the recipient group. Pay attention to when the text is sent, as well as the frequency of messages being sent. Keep in mind that the same message shouldn't be sent to all of your clients, as needs vary between different age groups, genders, etc.
Harness the power of salon software!
With the right system, optimizing communication with clients with the use of SMS marketing is a great boost for your salon. Thanks to client data storage allocated in one place, sending marketing messages from your hair or beauty salon will be even easier and more effective.
See for yourself how communication with clients will improve at your salon.