Furloughed staff and annual leaves – the latest news on employment laws in hair and beauty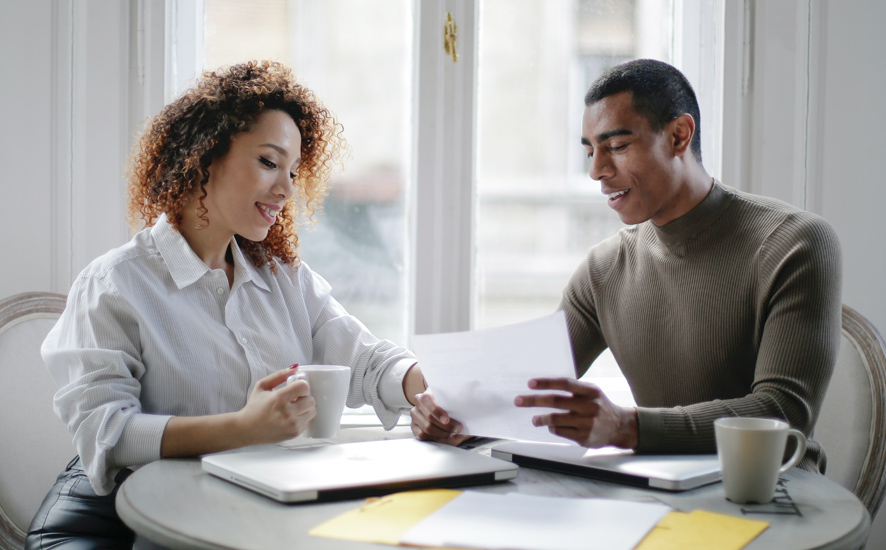 With the reopening date closing in, it's important to already start thinking about managing your employees – their work schedules, regular tasks and new duties, but also their annual leaves. Due to the current situation, you've gained a lot of additional responsibilities – but being so focused on bringing your salon back to life, you cannot forget about being a good leader. The coronavirus outbreak has negatively impacted employment, and many salon owners decided to designate their employees as furloughed workers. Recently, new legislation has been introduced that slightly changes the law when it comes to annual leave, so let's take a closer look at what you, as an employer, should know, what are your rights and responsibilities and how does it affect your employees – furloughed and active.
How does being furloughed affect your employees' annual leave?
Many beauty business owners decided to take advantage of the Coronavirus Job Retention Scheme (we've discussed this scheme in our article on financial help for UK hair & beauty specialists). Under it, they were able to access support to continue paying a part of their employees' salaries who were unable to do their usual job. To do so, salon owners were required to designate them as "furloughed workers". Such status sparks a few questions regarding the topic of paid statutory annual leave.
Does annual leave continue to build up when an employee is furloughed?
Yes. Employees continue to accrue their annual leave while on furlough.
Is it possible for an employee to take annual leave when they are furloughed?
Yes. They can request and take their holiday in the usual way if you, as their employee, agree to that. If you do so, you may continue to claim the grant from HMRC (up to 80% of the worker's wage cost), though you are required to top up pay to normal 100% levels for the taken holiday.
Can you deny a request for annual leave?
Yes, but… The employer is entitled to refuse permission to take the annual leave if they do so with a notice at least twice the period of leave to be taken (for example: two-weeks notice for one-week holidays). It is advised to explain to the employee where the decision comes from and have solid reasoning behind it. Finally, the employee must be permitted to take the leave at a later point during the leave year.
Can you oblige an employee to take annual leave during their furlough period?
Yes, but… As cleared up by the guidance published on 13th of May by the Department for Business Energy and Industrial Strategy, employers can require staff to take annual leave while they are furloughed, subject to usual statutory notice periods. However, it is advised to explain the reasoning behind the decision and make an effort to make the situation as acceptable as possible.
Is the furlough period affected by bank holidays?
It depends. If the employee in question would have usually worked the bank holiday, their furlough stays unaffected. If otherwise, the employee can either take the bank holiday as annual leave and be remunerated for it (as agreed in the employment contract) or the employer and employee can agree that this holiday can be deferred until a later date, but the worker should still receive their full holiday entitlement.
Normally, the 5.6 weeks of statutory holiday is split into 4 weeks and 1.6 weeks and with a written agreement between the employer and the employee, these 1.6 weeks can be carried forward into the following leave year, while the remaining 4 can not (apart from special circumstances, such as maternity or sick leave).
However, due to the current situation caused by the coronavirus outbreak, the government has introduced emergency legislation that enables workers to carry holiday forward where the impact of the coronavirus means that it is not "reasonably practicable" to take it in the leave year to which it relates. In such circumstances, some or all of the 4 weeks of holiday leave can be carried forward into the following 2 leave years.
Moreover, when calculating how many holidays a worker can carry forwards, the employer must give the employee an opportunity to take any leave that they cannot carry forward before the end of the leave year.
What does "reasonably practicable" mean?
This interesting rhetorical figure leaves things up to interpretation, however, the government's guidance advises employers to consider various factors, such as:
Whether the business faces a noticeable increase in demand due to the outbreak, requiring the worker to continue to be at work.
The extent to which the business' workforce is disrupted by the outbreak (and the practical options available to the business to provide a temporary cover of essential activities).
The length of time remaining in the employer's leave year (to enable the worker to take a holiday at a later date within the leave year).
Whether the remaining crew will be able to carry on while that particular employee is on leave.
The state of health and well-being of the employee in question and how soon they need to take a period of rest and relaxation.
Does this new legislation apply to the furloughed employees as well?
Employees who are on furlough are unlikely to need to carry forward statutory annual leave, as (in most cases) they are able to take it during the furlough period.
However, as mentioned earlier, you can deny a furloughed worker the request for annual leave. You may be coerced to do so due to your financial situation – the correct holiday pay is likely to be higher than the rate of pay that will be covered by government grants, and you are obliged to make up the difference. In such a situation, the employee in question must still be given the opportunity to take their annual leave, at the correct holiday pay, before the carried annual leave is lost at the end of the next 2 leave years.
How to manage your employees' annual leaves?
Planning ahead allows you to have a clear picture of your salon's needs and employees' plans. The sooner you begin, the easier it will be – and if any problems arise, you will have enough time to resolve them properly.
Communication is key
Every guidance stresses the importance of honest talks with your crew members and being transparent about your arrangements. Sometimes it's not the decision of the employer itself, but the way in which it was communicated (or the fact it wasn't communicated at all) that causes a conflict.
It's best to begin with a remote team meeting, during which you explain the situation and ask your employees about their plans. It would be perfect to come to a shared agreement, but it won't always be possible. Make an effort to ensure all employees understand where your decisions come from, what are their rights and responsibilities and that your possible refusals are thought over. If you see that someone took the news poorly or are generally struggling, talk with them privately. Even though you are in the right to oblige your workers to do particular things, the more respect and understanding between both sides, the better.
Help yourself with technology
Managing a work schedule is a challenge by itself – in post-lockdown reality, it's going to be even more demanding. You already know that the reopening will be a trying moment and that you will have to commit yourself to a lot of planning in order to abide by safety protocols. The situation requires a lot of precision and you cannot afford to make mistakes. Fortunately, you can help yourself with well-thought-through digital solutions – Versum allows you to not only easily create and manage work schedules, organise work and assign tasks, but also run records of leaves and absences. With Versum, you will easily plan annual leaves for your team members and have access to the data anytime, anywhere.
Start your free, two-week trial today and see why a great salon management system is going to be a life-saver once you reopen!