Hair and beauty business mysteries – solved!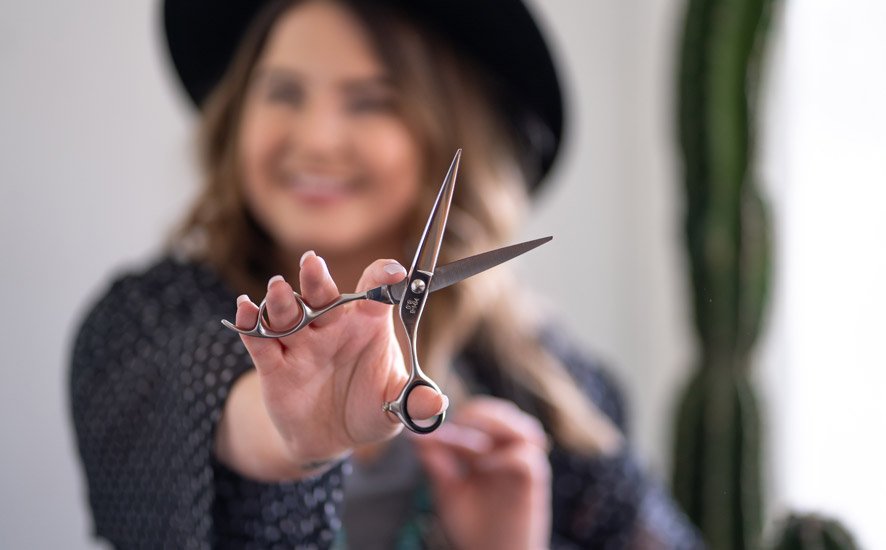 The world of hair and beauty is a place of extremes – extreme makeovers, customer reactions (both positive and negative), salon dramas and extreme quantities of coffee and hairspray. There are however areas of this industry that are shrouded in mystery – like the whereabouts of that new customer who never booked again, no-show waves, regular clients gone missing, and the spread of misinformation about the industry. After hours of hard work, the Versum team has come up with viable conclusions to these odd occurrences – here's what we've dug up!
First time – last time clients
It's a Tuesday – you flip your "closed" sign to "open" and get ready for the day. You check your appointment calendar and spot a new client booked for 11:00 am. Time goes by and they finally arrive. You begin to work your magic and start chatting away with the client. Laughs and compliments are exchanged and the customer gets ready to pay. You know that they love their new look, because they told you. They then leave and that's the last time you'll see them.
This happens all too often in our industry and may be due to a number of reasons – the most realistic ones being:
They didn't like their look – yes, that means they lied to you. Some clients are simply too shy to say anything negative about your work. It can be difficult to figure out when a customer is being truthful about their feelings for their new look. Ask them if it's exactly what they were looking for and suggest a free fix if it's not.
Their experience was nothing special – "sure, your highlights are great, but the salon across the street offers good highlights too. As well as better coffee – oh, and they actually tried to get to know me". Customers that think like this are usually creatures of habit – they stick to one business because they made them feel special. However, in this situation, they're on the lookout for a new place to call their own. Ask your client about their look, what's the occasion and actually get to know them. Remember that gaining new customers can get very expensive, so when a new one walks in on their own, don't let this opportunity go to waste.
No "thank you"? – how do you thank first-time clients for booking with you? With a warm smile and the usual "please come again"? Clients hear this so often that it no longer has any significant meaning to them. An incentive to return to your business should come in the form of a text message. Before the client leaves, ask for their number and mention that you send great offers to loyal customers. Store it, along with other important information in a reliable client database. On the same day, send them a warm thank-you text and a special offer you send to new clients after their first visit.
It's not you – it isn't always meant to be – such clients may simply be salon hoppers, going from one business to another. You shouldn't take every loss to heart. Keep doing what you do and focus on your loyal regulars!
No-show waves
One no-show can ruin your work schedule for the day – but 4 or 5 can ruin your entire week. A no-show wave happens when you experience a sudden increase in appointments that simply aren't realised. Although one every once in a while is quite normal, seeing a number of blank spots in your calendar may seem suspicious – so what might be causing this?
You've been scammed – if these appointments have been made via an unreliable online booking tool, chances are you've been scammed. Most of these tools don't require clients to provide real data – which means that scammers use fake emails and phone numbers to book with you. To better secure your business against such threats, grab a free Versum account! New clients who want to book through the booking page are required to activate their accounts via the activation link sent to their email.
A bad rep – have you checked your reviews lately? Mass no-shows may be caused by someone posting negative opinions about your business. Check your Facebook fan page and popular business review websites. Additionally, speak with your employees or loyal customers that you trust and ask them if they've seen or heard anything regarding this matter.
Ex-employees – remember that employee you had to cut ties with? Well, guess what, they may be getting their revenge by stealing your bookings. This occurs quite often for businesses who don't secure their customer data properly. All it takes is for a staff member to find your customer list, take pictures of client contact information and presto – you've lost your bookings AND you've broken GDPR protocol, as you've failed to properly secure customer data.
Nosey competition – we can't avoid them – they're like that distant family member that you never seem to get along with during family get-togethers. But did you know that competition can be the source of your no-show wave? It's not difficult to imagine having your special offer copied by a concurrent business, but what's worse is that they may spice things up a bit by offering a greater discount or something extra. And if they use social media ads and target customers that have been to your business, then you're going to see some losses. Your booked clients might see those ads and may decide to go to your competition at the last minute, without considering informing you on the matter.
Regulars gone missing
First-time clients come and go – they either didn't have their expectations met or were simply salon hopping, no problem. However, a missing regular customer is something entirely different. Loyal clients visit your business because they like something about it – either the quality of your treatments, customer service, the positive atmosphere or a combination of all of these. So when one of these clients goes missing, you're probably left wondering what did you do wrong. Here's what might be happening behind the scenes:
You messed up: did you or your staff say something hurtful, ruin the client's treatment, or simply forgot their booking altogether? Just one of these mistakes can cost you your client's hard-earned loyalty. If you're guilty of any of these actions, take full responsibility and compensate them with a free treatment or discount.
They've been swayed away: in some cases, your regular client might be swayed away to a different salon by their friends or the competition directly. The friends might tempt your regulars to go elsewhere for a group booking discount, whereas competition might use localised ads to grab their attention. It is vital that you offer competitive prices and promotions that'll maintain high levels of customer loyalty.
Personal reasons: your favourite client might be absent from your business due to any number of personal reasons – from simply moving out of the area to running into financial difficulties or may simply be on vacation. In this situation, it is best to reach out to such clients with a series of messages, encouraging them to return to your business. If they don't respond, send them a heartfelt message and mention that they're missed. Remember that you should avoid spamming them with too many notifications.
The spread of misinformation
Every now and then, you probably run into a would-be customer who acts as if they know more about the industry than you do, claiming that bangs can be cut by anyone and that salons overcharge for them, or that box dyes can also be professional quality. You roll your eyes and ask if they want to book a treatment and they respond with a direct "No". Where exactly do such people come from and who's propagating this misinformation?
DIY video creators: you've probably seen some of those disastrous "homebre" (ombre, but made at home) transformations and horrible bang-cutting tutorials. Well, videos such as these are what's causing clients to revolt against their stylists. Stop the spread of this misinformation by teaching customers the benefits of visiting a professional.
Inexperienced/uncertified specialists: a professional hair or beauty specialist should never recommend a nonprofessional product or offer a treatment they're not licensed to provide. However, there are those who offer discount services that utilise the cheapest quality products in order to save as much money as possible. Just like when dealing with DIY video creators, it is up to you to educate your customers on why they should invest in a quality treatment.
Unfortunately, most of these occurrences can be harmful to your business if they're not properly dealt with. These situations can cost you your customers, staff and significant expenses – but with the right approach, you can avoid these unfortunate situations from ever occurring!