Hair salon manager responsibilities. How necessary is this position in your salon?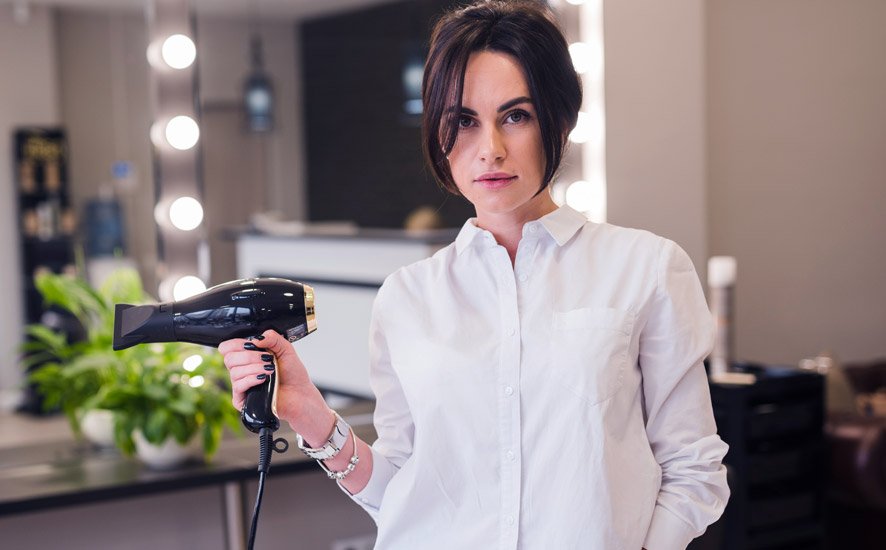 In many hair businesses, especially the smaller ones, the owner fulfils all the roles – they are the CEO, manager, receptionist and stylist, desperately juggling a load of duties characteristic of all of these roles. Once their position on the market becomes somewhat stable and income gets pretty steady, many of them start considering employing more specialised workers to help them with daily tasks. And they all ask themselves the same question – are hair salon managers necessary and will hiring them bring measurable profits to my business? Let's clear up some doubts by thoroughly explaining the role of a hair salon manager, listing their duties and analysing whether or not your salon requires such a position. Let's jump straight into it!
What does a hair salon manager do?
They manage a hair salon. Thank you for joining us today! Of course, we are just kidding. Hair salon manager responsibilities can be loosely divided into two categories:
operational – related to overseeing a salon's daily processes, and
interpersonal – related to managing employees, recruitment and dealing with problematic clients.
Both of these categories require not only a specific set of qualifications, but also particular personality traits.
Operational responsibilities of a salon manager
A salon manager is supposed to be the owner's right hand, ensuring that the business is operating properly at all times. They are supposed to keep everything under control. Operational duties of a salon manager include:
Controlling tidiness of the premises
Enforcing hygiene practices across all workstations
Monitoring stock levels and ordering supplies
Keeping records of cash inflows and outflows
Taking care of customer records
Overseeing the scheduling of appointments
Supervising communication with clients
Running marketing activities, including social media fan pages
Looking after the loyalty program (if you run one)
Checking the availability of resources (equipment and rooms)
Helping the salon owner create important documents (such as the financial plan of your hair salon)
Creating reports regarding salon operations
As you can see, it's a lot – there's no denying that salon management is a challenging task. Moreover, all of these duties are high-stake ones, where one small mistake may bring catastrophic consequences. This means that a salon manager has to be a very responsible person. What other requirements does this position have when it comes to the organisational side of things?
Deep knowledge of all services and products available in the salon
Basic knowledge of bookkeeping
Experience in managing a hair salon
Great organisational skills
Ability to work under pressure
Capability to multitask
Interpersonal responsibilities of a salon manager
Now that we have the organisational tasks settled, let's focus on the interpersonal ones. An important aspect of the hair salon manager's position is that they are pretty much a link between the salon owner and stylists, as well as between stylists and clients. They help to settle down conflicts, improve communication and in many cases are the owner's voice. A salon manager must be able to empathise with both sides and treat them fairly at the same time. Going into more details, the interpersonal responsibilities of a salon manager include:
Preparing work schedules and assigning tasks
Maintaining staff records (salaries, commissions, leaves and absences, etc.)
Setting goals for stylists
Running recruitments
Addressing client complaints
Resolving issues between customers and staff members
Monitoring conflicts between team members, and intervening if necessary
Reporting to the salon owner
It's fairly obvious that this position requires a strong, but compassionate personality. Any cases of personal bias or playing favourites can lead to a huge disarray. What are other requirements when it comes to the interpersonal side of being a salon manager?
Unshakable patience, especially in dealing with customers
The ability to separate personal likes and dislikes from team management
Objectivity and a lack of prejudice
Distance to oneself
The ability to handle client complaints calmly and gracefully
Strong leadership skills
Great communication skills
Do you have to hire a hair salon manager?
Seeing how many responsibilities a hair salon manager has, you may be thinking – "so it is vital to hire one, then?". Well, yes and no. Having a well-qualified person that you can trust helping you with those important matters is great, but not every salon owner can afford hiring one. Furthermore, nowadays many of these tasks can be automated, thanks to smart programs for hairdressers such as Versum. Our software delivers a wide variety of managerial features, including (but not limited to):
A digital appointment book that allows for instant scheduling and editing of appointments, and which you can access from any device that connects to the Internet
A communication segment that lets you launch personalised SMS and email marketing and set automatic appointment reminders
Employee management that allows you to create work schedules, record leaves and absences, delivers detailed work reports, automatically calculate commissions and much more
Inventory control that checks stock statuses for you
As you can see, Versum has many salon manager responsibilities covered – and it comes without human error. It will never make a double booking, lose track of data or overlook low stock levels. It pretty much becomes your most hardworking employee that never makes mistakes, doesn't have to rest and never takes sick leave.
Is having a digital salon manager a better option, then? It perfectly replaces a human in many aspects, but not all of them – everything boils down to your expectations, needs and preferences. There are things that simply require a human touch. At the same time, automation makes "hard" elements of salon management foolproof. This is why the perfect solution seems to be hiring a salon manager – and then arming them with a digital helper. Such a dynamic duo will be unstoppable. Nevertheless, for many hair businesses, especially the smaller ones, the salon management system will be more than enough to keep everything running smoothly.
Do you want to try Versum for yourself? You can do so now by starting a free 14-day trial with us. It comes with no obligations, no contracts and a credit card isn't required. Create your account now and let your new best employee do the hard work for you!