How to write your salon policies (with examples)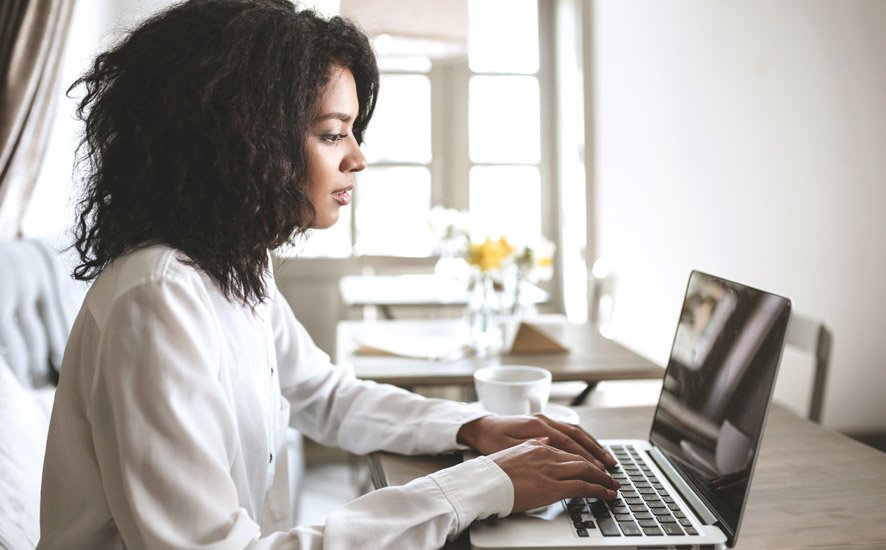 Salon policies are a set of rules that define boundaries and procedures regarding your clients' behaviour. They allow you to maintain a safe, organised and fair environment, which benefits not only you and your staff but also your customers. Well-written salon policies secure your business' profitability, significantly decrease the risk of accidents, give your employees clear procedures to follow and finally – save you and your staff a lot of nerves.
How should you write and display them? And how can you execute your newly stated rules, so that your clients will follow them?
Tip: Do you need some guidance regarding writing your salon procedures manual as well? Download this checklist and you won't miss a crucial bit of information.
Late arrivals
Arriving 5 minutes late is not a big deal for most salons. But if the client is 30 minutes late and has just arrived, latte in hand, that's an issue. The stylist has to be on standby, idling until the customer arrives, and the time intended for the service shrinks relentlessly. Serious delays can result in appointment clashes and rushed treatments, in order to finish before the next client arrives.
Example:
In order to respect the time of both our clients and our staff, we ask you to arrive on time for your appointment. Clients arriving more than 15 minutes late will be imposed with a £10 fee and clients arriving more than 30 minutes late will forfeit the original appointment and be rescheduled.
Late cancellations
Even worse than late arrivals, late cancellations make you actually lose money, as you're left with little time to make up that lost booking. Sometimes clients have to cancel their appointment, and that's okay – as long as they inform you in a reasonable time. Also, there is a difference between an appointment scheduled well in advance and one booked on the same day, so make sure your policy treats these cases separately.
Now – you have to be very careful when writing your policies regarding late cancellations. The fee should be only a fraction of the price – especially if you managed to find someone to fill the empty slot.
Example:
We understand that emergencies happen. If you need to cancel your appointment, we simply ask that you notify us of any cancellations or reschedulings at least 24 hours prior to the appointment. If the booking was made on the same day, notify us at least 3 hours prior. Cancellations that break these rules will cause a £20 fee added to your next appointment.
No-shows
This is every salon owner's nightmare – no-shows are frustrating cases of clients who never show up for their booked visits, and without explanation. You can learn more about approaching such cases here. One-time no-shows can be forgiven, as to err is human, but you should be more insistent with notorious ones. For such cases, activate prepayments in your Versum and restrict these clients for making appointments online.
Example:
In the case of missing your appointment, you will be imposed with a fee worth 25% of the missed service which will be added to your next appointment. Moreover, booking your next visit will require paying an unreturnable deposit worth 25% of the service you want to book. Two or more missed appointments equal being fired from the salon.
It's absolutely crucial to make sure your clients are aware of your salon policies, especially those connected with possible fines, so make sure you are very transparent and coherent with your rules – display them on your website, social media fan pages and somewhere in the salon, preferably around the reception area. Moreover, whenever you decide to change something in your policies, make sure to update it everywhere and to inform your clients. If you are using Versum, the bulk messaging feature will come handy here – prepare a template message and let the system deliver it to all your existing customers.
Service guarantee & refunds
A service guarantee is often used as an assurance of the treatment quality. For your salon, you can set a "service guarantee" policy, which provides compensation offer in case of a failed treatment – thanks to this, you dictate the form of compensation and time frame in which it can be requested.
Example:
Your satisfaction is our highest priority. If you are not completely contented, please let us know during your treatment or within 24 hours after your service has been performed. We are committed to making any needed corrections and if there was a fault on our side, to offer you a refund.
Health history
You should always begin the consultation by asking a client for their health history – it safeguards both the customer and you. Some services may cause possible health complications, so it may be wise to refuse to perform a treatment or at least modify it. This knowledge will help you act accordingly in case of any emergencies, such as sudden seizures. If you are using Versum, make sure to include health information in customer records, as every member of your team may provide services to this client in the future, and hence should be aware of their health history.
Example:
For your comfort and safety, please notify our specialists if you have allergies, any physical issues or disabilities, or if you are pregnant. If you experience discomfort or any other symptoms during the treatment, please alert your service provider immediately.
Right to refuse service
Though severely overlooked, this is a very important policy – being able to refuse to perform a service. Remember that you are in the right to say "no" if a customer behaves improperly, is intoxicated, their state of health may put them at risk or you can't predict the effect of the treatment and therefore don't feel comfortable doing it.
Example:
Our salon staff has the right to refuse service to anyone behaving improperly, intoxicated or if their state of health may influence the effects of the service.
Additional policies
Depending on your stance, you can also include policies regarding:
Kids in the salon,
Pets in the salon,
Using mobile phones during the treatment,
Eating and drinking during the treatment
Example:
As we are concerned with your and your children's safety, we strictly prohibit unsupervised children in the salon. In emergency situations, please provide proper supervision for them in the form of an additional caretaker.
Tip: If you want even more detailed information regarding salon policies, as well as samples and templates, download our "Big orange book of salon policies" ebook – for free!
Well-written salon policies can really help you with the everyday struggles you may be faced with. Remember to display your rules in a visible place in your salon and on your online pages (website and/or social media). Their enforcement will be much easier if you have Versum software, as you can simply enable or disable specific options designed to help you with the management of payments, online booking, and so on. Take your time to think through, carefully write down your salon policy and get yourself hair & beauty salon software that will help you put it into practice!
[Total: 11 Average: 4.5/5]