Marketing for Salon Owners 101 – campaign strategy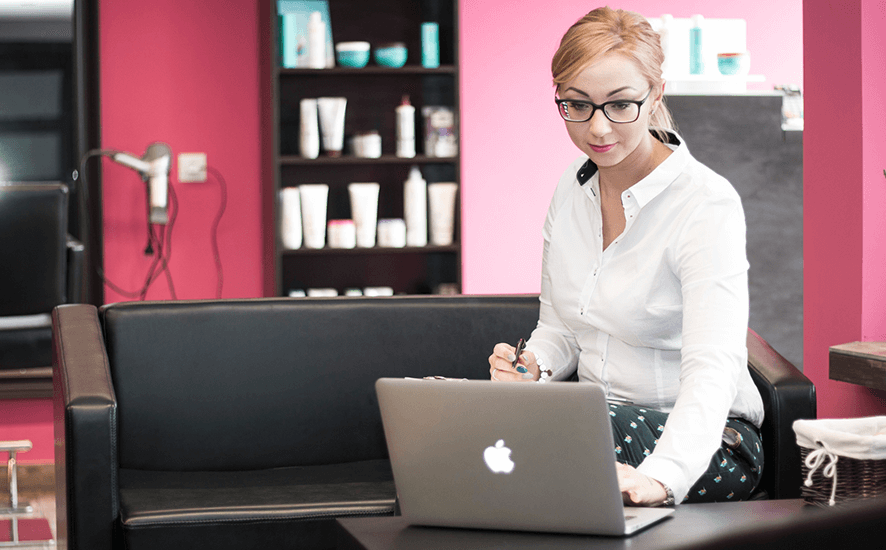 The term "marketing" tends to be associated with hiring an expert, spending ridiculous amounts of money, time and stress. This was the reality in the early 2000's, but with the rise of new technologies, small businesses (including salons and spas) can finally take the reigns and create marketing campaigns themselves.
We have created a strategy to help you plan your next campaign – no college degree or extensive marketing knowledge necessary.
1. Create a list of goals
First of all, you need to ask yourself what goal do you want to achieve with your campaign. Are you looking to bring new clients into your salon, boost sales of a specific product/service, increase overall revenue, or maybe spread the word of your newest treatment?
Each one of these goals requires an individual approach in order to be achieved. While planning your campaign, keep your goal in mind and make necessary adjustments to effectively fulfill it.
2. Let your numbers do the talking
To find out what type of campaign you should run, have a look at your salon's statistics. In your Versum system, check for any dips in product or service sales.
Compare present sales reports to those from the past and look for similarities. If both reports show a dip during the same timeframe, you may be just experiencing a slow interval. Short-term dips are nothing to worry about, but if a product or service is not selling for an extended period, action should be taken.
3. Brainstorm
Now that you have identified the areas that need improvement, start looking for solutions. Most business owners believe that if they are going through a slow period or they need to promote a product or service, the best option is to offer discounts. They should not be discredited, but offering discounts lowers your product/service value and increases client dependency on them.
Instead of lowering prices, try this approach:
If new clients are not coming in – create an event

or a referral program, where each of your customers receives a free service for bringing a friend to the salon.

If a product or service is not selling – ask clients and staff what their thoughts are on it and if it is fairly priced. If it is not, lowering the cost would be wise.

Additionally, consider selling the product/service in a discounted package, or raising the commission rate on it. Your staff will be more motivated to offer it to the clients, knowing that they will be making a profit off of it as well.

If you need to increase revenue – activate your Versum loyalty program. Clients collect points from products and services purchased, which they can later use to redeem awards at your salon.
If you need to promote a new treatment – send a newsletter to clients from your Versum account, inviting them to try your new service.
You are now ready to put your campaign into force. Using the Versum system, prepare a bulk message to clients on your latest offers, treatments or events at your business. To target a specific group of clients, you may also want to filter your client database. Hit the "send" button, sit back and watch your marketing flourish.
Who is a marketing genius? You are!