Millennials – how to appeal to younger clients?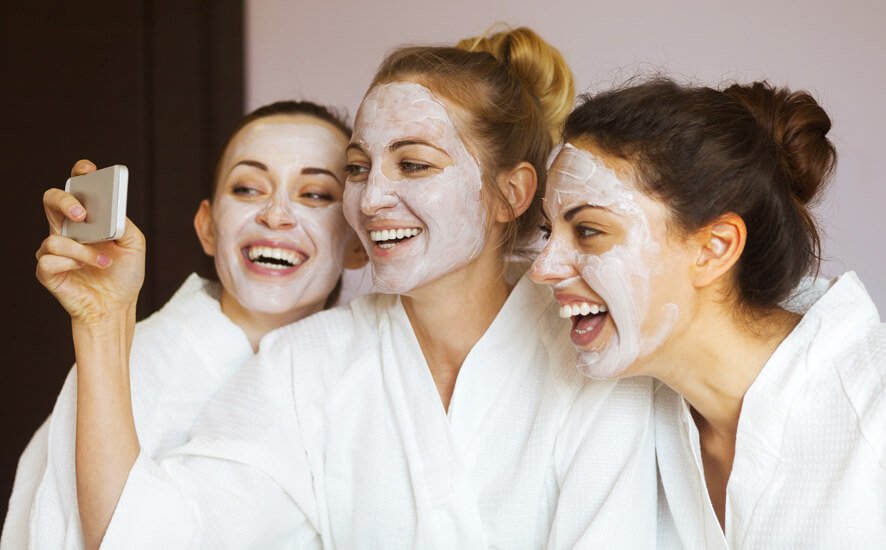 Millennials are often associated with being the demographic group for whom the world without the Internet and social media is like a scene from a horror movie. They often visit beauty businesses, and best of all, they share their experiences on social media, getting your business name out there.
However, reaching this target audience may require modifications to your marketing strategy. Read our tips on how to bring in more millennials to your salon!
Speak their language
Like everyone else, millennials enjoy getting their favourite beauty treatments, but their decision-making process differs from previous generations'. They base their decisions on the information found online. The truth is – if you are not active on social media, then you are not reaching a significant number of millennials.
Learning their language is key – Start by setting up social media pages for your business.
Do you take amazing before and after pictures of your services? Then create an Instagram page and show off your work and save a copy in your Versum account for future reference. When posting on Instagram, include hashtags, such as "#London, #hairsalon, #balayage" to let clients know where your salon is located and what services you offer.
Regularly update your Facebook page – post your upcoming events, offers and new services. Make sure everyone who visits your company page can easily catch up with what is happening in the salon.  Additionally, providing the salon phone number and link to the online booking page is great for quick and convenient booking for clients.
In and out servicing
Society has changed drastically these past few decades, especially with the introduction of new technologies. Thanks to these innovations, the speed at which services are being offered has increased as well. If this is the case, then the booking process also needs to be improved. Millennials that want to book a service at your salon should not have to jump through hoops to do so.
Imagine calling the salon without an answer, writing on their Facebook page, or filling out a booking form without hearing back until the next day, only to find out that the salon is fully booked.
Instead, activate your online booking page in Versum and let clients book 24/7. There, you can provide all of the necessary information, such as opening hours, client reviews and your work portfolio. Clients can easily reserve an empty slot in your calendar and learn about your salon without having to scour through the Internet.
Fresh offers!
Who does not like to receive great offers at their favourite business? However, the usual "buy one get one free"  becomes bland very quickly and offer-seeking millennials see through this right away. Stand out from the crowd and launch an original and creative promotional campaign!
For example, sell and track service packages using your Versum account. Packages are comprised of a number of service sessions and selling a pack of 5 for the price of 3 makes for a great offer!
Better yet, introduce a loyalty program campaign, where clients collect points from products and services purchased at your salon. With them, they can choose awesome rewards.You can also offer more points for individual products or services – this will definitely encourage clients to visit again! It is a fun and interactive activity that shows your business reaches out to younger clients and goes a step beyond.
Reaching out to millennials means familiarising yourself with their needs and expectations, while being present in the world of social media. With the help of technologies like Versum, you can reach out to them in no time. Sign up for free today!