Online booking system or salon management system – which is better for your hair & beauty business?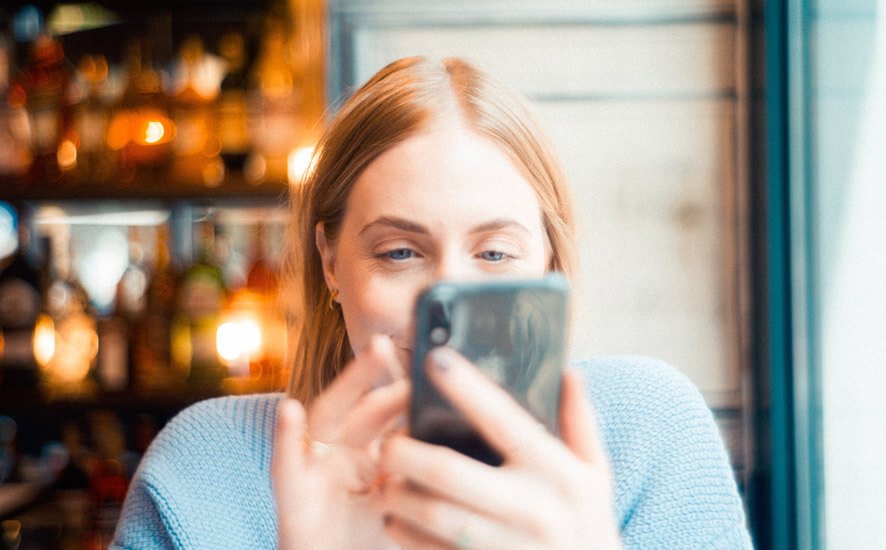 Running your hair & beauty business, you've probably considered getting yourself an online appointment booking system, so that you no longer have to take all the bookings in person or via phone. Or maybe you already own a program for booking clients but can't help wondering if there is a solution more efficient than that. Today we will take a look at the differences between a simple online booking tool and a system that delivers more complex functionalities, which will allow you to make up your mind and decide which one is better for your business model.
The differences between an online calendar booking system and a salon management software
At first glance, the main difference between these two seems to be the scope of the features they provide. Most plain online booking calendars do just what their name suggests – allow your clients to choose an appointment date and then let you know about it by marking it in your digital calendar. You can find tons of such calendar booking systems on the Internet, some of them are even free to use. Seems like a great deal… or is it?
Much more stable performance
You should deeply consider the fact that taking appointments is too big of a deal to entrust it to a random tool. All it takes is for the system to experience a slight malfunction and you are left in utter chaos. The tool might not restrict double bookings, not inform you about new appointments, fail to notify about cancellations… it only takes one instance like this and your reputation goes south. Imagine your entire schedule falling apart – your clients will be enraged, the losses truly significant and your reputation will suffer. And you did nothing wrong!
It's not the greatest idea to trust solutions that may not be maintained properly. The technology changes constantly and companies have to take care of their products continuously, otherwise they will get buggy and unstable very fast. This is why, when choosing your salon booking system, you should opt for something truly reliable. Live support is always a good sign – it means that the company invests in providing dependable solutions and will be there to help you if you experience difficulty of any kind. At Versum, we treat providing support very seriously – our experts will gladly talk to you, help solve your problems and react instantly whenever the smallest inconvenience happens.
Data security
Taking clients' private information requires ensuring its absolute safety, while cheaply developed systems tend to be everything but secure. Remember that according to the GDPR, you are responsible for keeping your clients' data safe – and it's you who will be paying for any possible data leaks. As data is the most valuable possession nowadays, it's no wonder why numerous malicious individuals may be seeking to break into programs' databases, so it's crucial to choose the software that priorities safety and is constantly maintained to ensure everything goes smoothly in that department.
Some untrustworthy software companies can even sell your data – although definitely illegal and spiteful, such situations happen daily and are hard to be proven. For your own safety – don't enter your customers' sensitive data to any random cheap software, hoping things will be fine!
Online salon booking with Versum
Versum is much more than a simple electronic booking system for hair & beauty salon – it's salon management software that automates all of your daily tasks as much as possible. Between all of its functionalities, it also provides you with advanced salon online booking system.
Which salons can make use of online booking with Versum?
Do you think your business is too small to make good use out of a salon management system? It's not! Versum has a plan dedicated to all solo businesses, from booth and chair renters to home-working freelancers. You can read more about the reasons why our salon management software and solo businesses are a match made in heaven here.
And what if your business is growing more and more? We got you covered as well! All the bookings go directly to your appointment book and you don't have to worry that someone will mess with them – it's you who sets access levels for your employees. Full control over everything and the highest possible level of security – Versum guarantees you both.
How does the system remind about appointments booked online?
Did you know that Versum can help you cut the number of no-shows by up to 70%? Just imagine how much money (not to even mention – time and nerves) you can save without all these infuriating cases of clients' irresponsibility! How does Versum do that?
The answer is simple – automatic appointment reminders! All your clients, no matter how they proceed with their bookings, will get a message reminding them about their upcoming visit. The best part? Once set, the reminders will not require your attention at all – the salon booking system will send everything just in time automatically.
Your own booking microsite
There are also numerous other perks of taking online bookings for hair & beauty salon with Versum! One of them is getting your own booking microsite that you can customise accordingly to your needs and desires. The microsite allows you to set your own booking rules – it's you who has control over which services can be booked online, which employees can be chosen, time slot length for particular services, minimum and maximum booking time, the latest time for appointment changes or cancellations, and so on. You can even determine the maximum amount of booked appointments for new and regular clients separately!
Facebook integration
With Versum, you can make the customers' path from looking at your amazing work on your Facebook fan page to booking the appointment as short as possible! Versum integrates with Facebook, so with just a few clicks, you can add a "Book now" button on your fan page, leading straight to your booking microsite. Now your potential customer won't get distracted or lost!
Why Versum is much better than a simple salon booking system
Why would you prefer to have only one functionality when you can have a whole pack of them, perfectly synchronised with one another? Versum gives you the freedom of having control over your business' performance anytime, anywhere – and at the same time, does a solid bit of hard work for you.
Managing your salon
Being a business owner can be overwhelming. The sheer amount of things you have to keep track of can make you feel dizzy. Every time you are away from your salon, you feel anxious and it's hard for you to unwind. Does that sound familiar? Versum is there to help – the software is cloud-based, so you can check the financial reports, employee work schedules or stock levels whenever you want, wherever you are. The only thing you need is a device with access to the Internet!
Detailed customer records
Working in the beauty industry, you have to treat every appointment as if it were the first one – your customer service has to be top-notch! You have to remember so much information – from the client's colour formula to their taste in coffee. With digital customer records, you have all the details in one place – from the complete history of appointments and purchases to before and after photos.
Appointment book
Wave goodbye to scribbling in a notebook – now you have all the appointments in one place and can easily edit them or reschedule by simple drag and drop. You can access the appointment book remotely and set different access levels for your employees.
SMS communication
From automatic appointment reminders to carefully prepared bulk messaging campaigns – with Versum, you never lose touch with your clients. Nothing boosts engagement like a personalised text message!
Real-time statistics and reports
Keep the numbers under control with real-time financial statistics and detailed performance reports. Now you have customer rebooking rates and work time analysis always close at hand.
Employee management
Become the perfect beauty salon manager – plan your work, assign tasks, motivate the team and keep track of their performance. Versum runs records of leaves and absences, automatically calculates commission rates and delivers detailed work reports.
Inventory control
Your digital helper will check the stock levels, sales and product consumption for you. You won't forget about making a proper order ever again.
Marketing Automation
The smartest marketing assistant you've ever met! It will analyse your customer database to find clients who haven't visited you in a while and send them personalised offers, as well as suggest products that will prolongate the effects of the previous treatment and invite for a follow-up visit just in time.
Loyalty Program
Forget about collecting stamps – boost the clients' loyalty with a much more modern approach! As regulars are your most stable source of income, get yourself a Loyalty Program that helps you build lasting relationships, based on rewarding recommendations and spreading the word.
If you are after a convenient, all-in-one solution created with the needs of the real hair & beauty business owners in mind, give Versum a go. You can test drive it for two weeks for free – no contract to sign, no credit card required. Instead of getting just a tool for online booking, get yourself your new, most hard-working employee that will help manage your business and bring you more profit than ever before!