Protocols to implement for solo specialists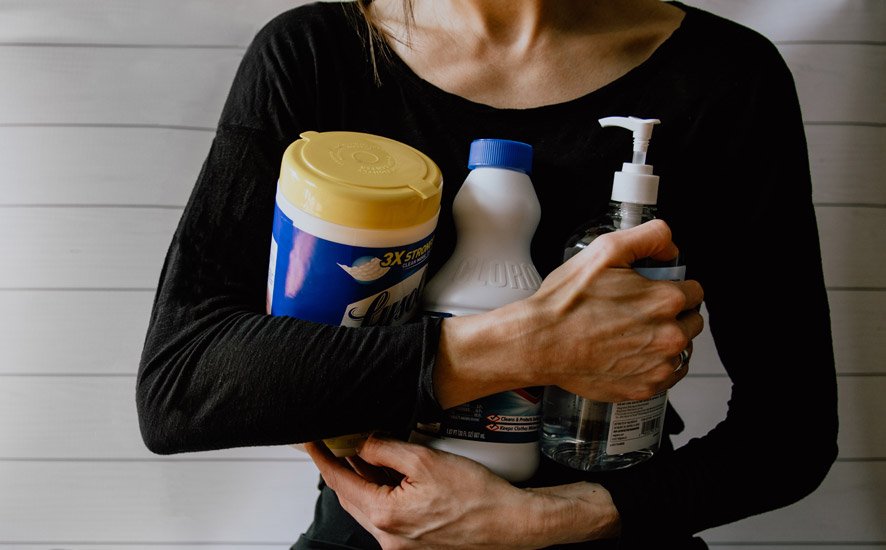 By now, treating clients feels like a distant memory from another lifetime for most hair and beauty professionals – however, there is something coming up on the horizon. The government has taken measures to reopen personal care businesses, which are to be reopened no earlier than 4th July – you can find more information on this topic here. Hair and beauty salons are going to have to adapt to COVID-19 Secure guidelines and implement new safety protocols – but what about solo specialists who work from home or are mobile? Aside from having to follow the COVID-19 Secure guidelines, you should also consider implementing some additional protocols when reopening your business – but what exactly should they include?
Implementing protocols required by law
Since hair and beauty businesses are soon to be open, introducing new laws is a natural course of action. Beauticians and hairdressers may be required to wear protective clothing during the appointment, utilise more single-use items, invest in an autoclave for sterilising tools and obviously clean work stations and wash hands often. However, mobile and home-based specialists differ from salon-based businesses in that they have to drive to their clients or treat them on their own premises, which increases the risk of infection. Although the government might not see the significant differences between salon-based and solo specialists, you certainly do, which is why you may also want to implement your own safety protocols in order to stay safe.
Creating your own protocols
Abiding by new sanitation laws is essential to be able to legally operate, however, if you feel as though these measures are not enough to prevent an outbreak, consider implementing your own. The Versum team has done some research with our users and here's what we've come up with (note that some of these sanitation measures may or may not be enforced by law):
Treat clients outside (mobile specialists): if it fulfils all health and safety regulations, consider treating clients outside. A person can have COVID-19 without any visible symptoms, as they can take up to two weeks to fully develop. The virus is transmitted by droplets, which can remain in the air and on various surfaces – with good airflow, the chance of getting infected is significantly reduced.
Laundry: consider investing in a commercial washer and dryer, in order not to cross-contaminate towels and other reusable products with your own.
Go digital: the less physical contact with clients, the less likely you are to catch the virus. Consider taking payments and bookings online with Versum. The system also allows you to track sales, create marketing campaigns, store customer records and manage your business from any device.
Tip: don't forget to activate your online booking feature, allowing clients to make appointments without face-to-face contact. Sign up for free and start taking in those bookings!
Purchase products approved for efficacy against COVID-19: sanitation products, such as antiviral surface wipes, an autoclave and Barbercide should be at hand and used for cleaning your mobile station, cart, and reusable tools.
Move your treatment room (home-based): if you've been treating clients in a room within your home, consider moving to a separate location. The new location must fulfil the legal requirements for treating clients. A customer can carry COVID-19 without showing symptoms, and allowing them passage into your home can put you and your family at risk.
Safe transportation (mobile specialists): before and after visiting a client, it is important that you thoroughly disinfect your equipment, as well as the space in which it will be placed for transportation. You may also want to consider investing in large disposable bags in order to line the space. This is especially important if you transport other goods via your vehicle, as this can cause cross-contamination.
Sanitary products: although this is obvious, it cannot be stressed enough. Invest in gloves, face masks, disposable capes, plastic face covers, and seat covers to minimise the risk of infection. Clients who choose not to abide by wearing these products should by no means be treated. Also, avoid using the client's products, as you don't know if they are properly stored and haven't been contaminated.
In-depth consultations: whether clients are treated at your home, or at their residence, you should do an in-depth consultation. Ask the client if they're familiar with safety protocols and will they abide by yours. Make sure to store all of this information in your Versum account, under each individual client record.
Tip: While implementing safety protocols, consider updating your regular policies as well – you can download our advanced salon policies ebook, full of samples and templates, for free!
Inform your clients!
Although getting the word out about your latest protocols sounds like a piece of cake, you need to take a few things into consideration. First off, don't limit yourself to just one form of communication – not everyone follows your Facebook fan page, so posting this information only on there will significantly limit your reach. Instead, share your protocols on all of your fan pages, website and booking page. Additionally, you may want to send a bulk email or text to your clients with this information, and have them go over it prior to their next visit. In Versum, customers can respond to the text messages sent out from the system, so you may have them answer to whether or not they will abide by your latest protocols.
It's unavoidable – our industry will have to go through significant changes once the lockdown is lifted, in order to prevent future outbreaks from occurring. However, by enforcing precautionary protocols into how you operate your business, you will be able to rest easy, knowing that you have everything under control!
[Total: 4 Average: 4.3/5]