Recurring appointments – Versum's latest feature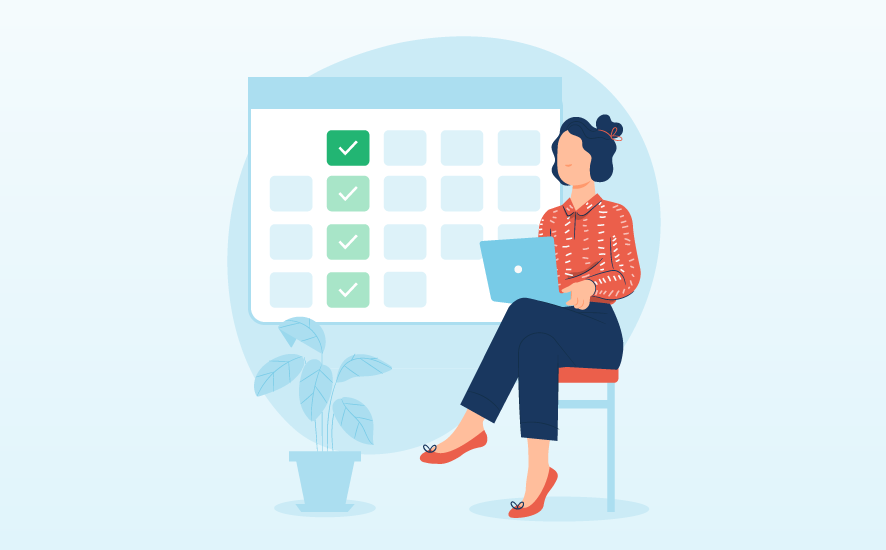 It's a given that maintaining high levels of customer loyalty and making a profit, all while being constantly bombarded by ever-changing health and safety regulations, isn't feasible for most hair and beauty specialists. In fact, it's a downright demoralising uphill battle that many businesses simply cannot undertake. That's why the Versum team has been working nonstop in order to introduce a highly-requested feature that will help hair and beauty business owners stay on their feet – that feature is the recurring appointments.
Whether you run a barbershop, hair or beauty salon, are a mobile specialist, or work from home, you prioritise one thing above all – customer satisfaction. And what better way to provide it than by offering your exceptional treatments? However, to keep clients satisfied, you need to have them regularly book your treatments in order to help them maintain their effects. Sure, you can chase your clients, encouraging them to book touch-up sessions, but how do you plan on tracking them down? That's where the recurring appointments feature makes its debut.
Single-click automation
Instead of having to manually add recurring appointments into your booking calendar, with this latest feature, all you have to do is start adding a visit and specify it as a recurring appointment. Next, simply choose the frequency of the treatment for that client. This is ideal for customers who are looking to get regular maintenance treatments as well as multi-step procedures in order to achieve a desired final result – these often include root touch-ups, as well as facial and waxing services. With this feature, you have the option to set the appointment frequency, either as daily, weekly, monthly, or annually, and even to custom frequency (e.g every 2 weeks on Thursdays and Fridays). By utilising this option, you're able to add up to 50 appointments into your calendar in one go – just imagine having to do so by hand! And should a conflict arise (e.g double bookings, your unavailability) within your appointment book, you will be immediately informed by Versum and will be able to either ignore it or make any required changes to individual booking sessions.
Who are recurring appointments ideal for?
This feature is perfect for all hair and beauty specialists who know the importance of proper time management and how crucial it is for effective work organisation – as well as those who are looking to simply make their duties a bit more manageable! Additionally, this option is ideal for tying your clients closer to your business – after all, since they've booked a series of visits, they're less likely to no-show, as they're set on achieving or maintaining a certain look.
Getting started
If you have an active account, you can start using this feature right away – if not, grab your free Versum trial here. The recurring appointments option is available on all accounts. Start by navigating to the appointment book section and begin by adding a visit. In the appointment window section, select "advanced view", and from the drop-down menu, click on "recurring appointment". Next, select how often the service should repeat from the "repeating" field, and how many appointment sessions there should be. After doing so, simply click on "add appointment", and you're done! You can find the step-by-step process of adding recurring appointments in this guide.
Regardless of the circumstances, we here at Versum are constantly working to improve our system in order to help hair and beauty businesses stay afloat during the COVID-19 pandemic. Aside from recurring appointments, we've also introduced a digital health screening questionnaire (required for salons in the UK and Ireland), prep time and recovery time for treatments and the Online store for selling retail online. Government regulations can significantly impact your business, but with the right tools, you can maintain your clients' loyalty and continue making a profit. See why 46,000 hair and beauty professionals choose Versum as their go-to salon management system – sign up for your free 14-day account and test-drive all of its features, risk-free! No credit card required, no hidden fees – free, live support forever!