Reopening consultation form – what should it include?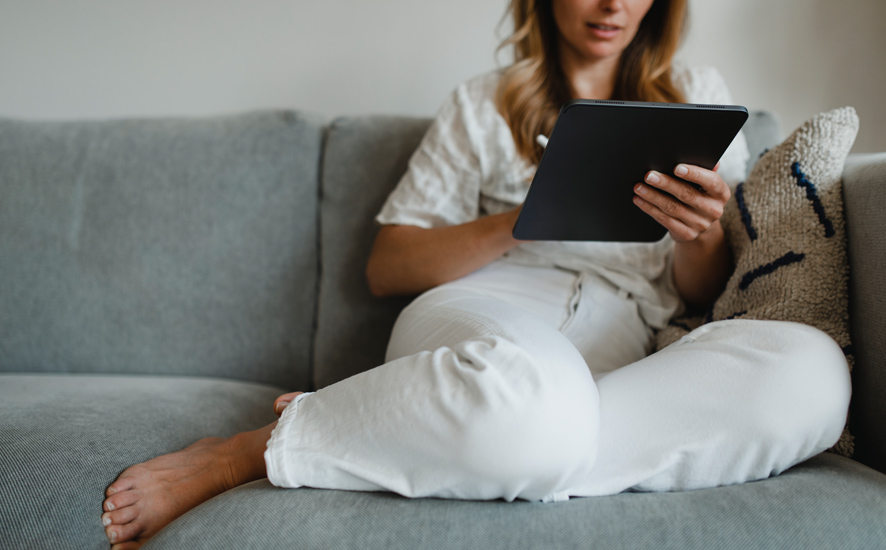 Mark your calendars hair and beauty miracle workers, as July looks like the possible reopening month for our industry in the UK and Ireland! Although this is great news for those of you anxious to get back to doing what you love, all while making a much-needed profit, reopening is easier said than done. We've already discussed spacing and disinfection protocols that should be followed once you reopen, however, you can never be too careful. Taking in bookings left and right without any precautions can increase the chances of an outbreak occurring in your business. Instead, you may want to issue a formality in the form of a digital consultation. So, what exactly will it entail? Well, grab your coffee and continue reading to find out!
What should your salon consultation form include?
The consultation form works just like any other consultation prior to treating a client – it's there to help you avoid any mishaps, and in the case of COVID-19, you definitely don't want to make mistakes. You worry about the safety of your staff, as well as your own, and collecting information on your clients will help you to decide who you should avoid treating. Also, bear in mind that due to the lockdown, there's a high probability that your customers have tested their skills in colouring and cutting their hair – so make sure to ask about this as well! Here are some questions you should include in your consultations:
Has your client recently been ill? COVID-19 symptoms include fever, shortness of breath and coughing – if your client has recently had these symptoms or even felt under the weather, it's best not to book them in.
Do they follow recommended hygienic practices? From washing hands thoroughly for 20 seconds, to maintaining social distancing and wearing face masks – clients who do so are less at risk of being infected and infecting others.
Have they come in contact with anyone who tested positive for COVID-19? It takes around two weeks for people to display COVID-19 symptoms, so even though a client isn't feeling under the weather after visiting someone who tested positive for COVID-19, they can still carry the virus.
Have they done any at-home treatments? Knowing exactly what treatments a client has undertaken at home will help you to avoid any mishaps when you treat them.
This point concerns only clients of mobile specialists: do they have a well-vented workspace outside of their home? Treating clients in their homes might scare most specialists, especially since carriers of COVID-19 might spread the virus onto a number of surfaces unknowingly. However, if they have a separate place that can accommodate you and your equipment, is well-vented and doesn't violate health and safety regulations, then you may want to consider treating them there.
Will they abide by your enforced protocols? Protocols, both enforced by law and your own, should be followed by your clients, in order to reduce the possibility of an outbreak occurring in your business. Although this has no legal power, it shows your clients that you care for their safety, as well as your own, and that making light of this situation will not be tolerated.
Tip: if you'd like some advice for creating your own protocols, you can find our article for salons here, as well as the one for solo specialists here.
Make your consultation form digital
In a post-lockdown world, paper product usage will probably have to be significantly reduced. Once the lockdown for hair and beauty businesses has been lifted, chances are there will be new sanitation laws enforced, which may require specialists to take their paperwork and put it into a digital format – and that includes the appointment book, sales reports, client cards and consultation forms. Paper is considered a soft surface that can carry the COVID-19 virus and disinfecting it is not possible without damaging it.
Your best bet is to send digital consultation forms directly to clients who have booked appointment dates for your reopening. Using Versum salon software, you can edit automatic booking notifications in order to include information about your client consultation forms. We recommend a two-step approach – send clients an SMS and email appointment confirmation. Prepare your editable consultation form file and send it via email to the customer, in the SMS, include details about the client's visit and mention that you've also sent them an email with your form, and that they should fill it out and send it back to you, in order to be treated on their requested date. Versum allows for two-way communication, and all incoming emails and texts will be stored in the system. Additionally, you may keep the client's consultation form in their individual customer record.
With the lockdown soon to be lifted, now is the perfect opportunity to prepare your business for a flood of bookings – however, certain precautions will need to be taken in order to avoid the possibility of a breakout occurring in your business. Creating a thought-out consultation form will help you get through the hectic reopening of your business, and keeping everything in digital format will reduce the possibility of cross-contamination. See for yourself how switching over to a reliable beauty business system can help you get back on track once you reopen.
[Total: 5 Average: 4.2/5]