Salon messages templates for the winter holidays!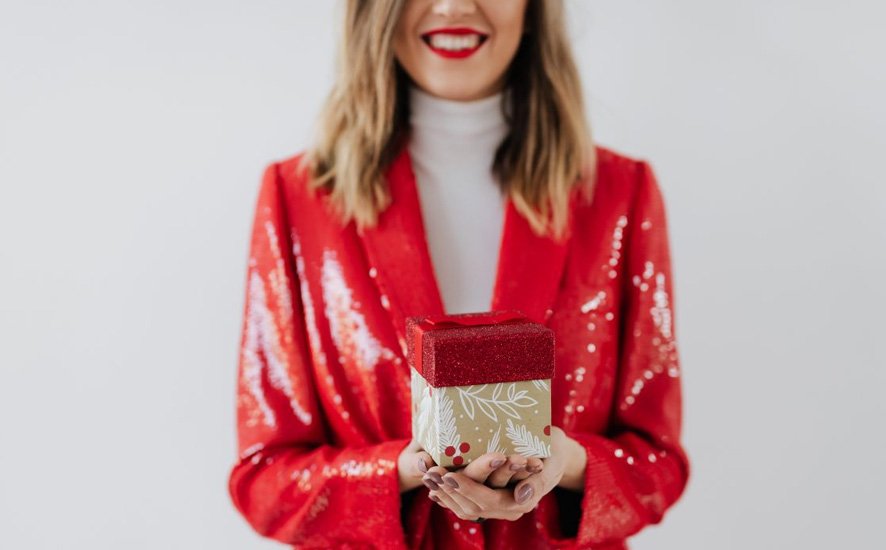 The winter holidays are just around the corner, which means that it's time to start planning your communication with clients. And yes, it is most definitely something you want to think about in advance! Once the holiday rush starts for good, you won't have time to come up with SMS marketing strategies or to write enchanting, holiday-themed content. Let's be real – winter holidays at hair and beauty salons, at least behind the scenes, are more like a war than a quiet afternoon at Santa's house. And what does the highest-ranking general do in the heat of battle – they lead he campaign or take a break to smith weapons? Your tools need to be ready before the first fire. Now that your imagination is giving you some weird visions of Santa in camo, let's get to the point and determine what message templates will definitely come handy during the winter holiday season in your beauty business.
How to make the most out of these templates?
A short reminder before we get down to business – launching your holiday SMS marketing campaigns (or any text message campaigns whatsoever!) will be much easier if you start using a digital system that does the hard work for you. Versum gives you an SMS bulk messaging tool that allows you to simply paste the chosen sample, add action buttons that will fill the message with clients' names, plan the target group and launch whenever you want it to be sent. Start your trial with Versum today (with no obligations!) and test this and many other features for free!
Holiday special offers in your salon – message templates
Let's begin with the most obvious part. You are most probably going to have some wintertime specials for your customers. Some may be targeting all your clients, some may be reserved for your most loyal patrons only. Regardless of the details of the offer, you want the receiver to immediately feel that holiday cheer and crave a visit to your salon.
Santa visited us recently and left something very special for our best client! Visit us anytime in December and receive a holiday goodie bag. Call us or make an appointment on [LINK]. XOXO, [BUSINESS NAME].
Oh, the weather outside is frightful – come in for a wintertime pampering! Make your appointment now and receive -20% on all services over 20£. We can't wait to see you! Love, [BUSINESS NAME].
The holiday rush is just too much? Here at [BUSINESS NAME], all is calm and bright! This week, we will add an extra head massage to all cuts and colours. Book with us on [LINK]. XOXO, [BUSINESS NAME].
Holiday special offers in your online store – message templates
Now, besides encouraging clients to visit you in person, you can also promote your online store. Offering your retail products online is a great way to legally bypass the visitor limits imposed by the safety guidelines and make more profit, especially during the busy season. Additionally, clients denied entry into your salon due to posing a health risk may also find this option beneficial.
Tip: Do you want to open your own online store but have no idea how? You can do so with just a few clicks, thanks to one of the Versum's newest features – the Online store!
Are you on the hunt for the greatest holiday gifts? Wander no longer – we have everything you need to make your nearest & dearest feel special and more. Visit us on [LINK]. XOXO, [BUSINESS NAME].
You better watch out, you better not cry, you better not pout, I'm telling you why: your favourite products are coming to town! Purchase your favourites online, now with a 15% holiday discount. Visit us on [LINK].
Sleigh Bells ring – are you listening? They are telling you that only this week, our loyal clients are getting a special bonus to every order in our online store. Visit our Winter Wonderland: [LINK]. Love, the [BUSINESS NAME] team.
Offering gift vouchers – message templates
It's not only your online store that can boost your revenue this holiday season – if you want to get more profit and fill your appointment book for the slow season, gift your salon clients the ideal present for the holidays – vouchers.
Tip: Versum delivers a convenient feature that will allow you to manage and control your vouchers, as well as sell them online!
There is no better gift than a gift of care and relaxation. This holiday, give your favourite people a pampering session at your favourite salon. Purchase a voucher now and get a 10% value boost! [LINK].
Are you still looking for the perfect gift? Give your nearest & dearest the pampering session of their dreams! Visit [LINK] or give us a call to purchase a gift voucher – now with a 20% discount for our loyal clients! Best regards, [BUSINESS NAME].
Jingle bells, jingle bells, jingle all the way – oh, what fun it is to gift your friends a pampering day! Only this week you can purchase a gift voucher to our salon with a 15% value boost! Visit us on [LINK] or give us a call. XOXO, the [BUSINESS NAME] team.
Informing about free slots – message templates
December is the busiest month for hair and beauty salons – most probably your appointment book is simply teeming with planned visits, and booking requests keep coming your way. If it happens that some of the planned appointments get cancelled, it's best to let your regulars know – some lucky soul will be more than happy to take the slot! These message templates will also be useful if you weren't able to fill your appointment book just yet and want to create a sense of urgency that will push your customers to make the decision.
Our elven helpers just let us know that we still have a few free slots available – if you want to get a little glow-up for the holidays, give us a call or book your appointment at [LINK]! Love, [BUSINESS NAME],
Ho-ho-ho! Good news – we have a few free slots available! Give us a call or book your appointment at [LINK]. Hurry up, slots are limited. Best regards, the [BUSINESS NAME] team.
Holiday alert! We have a few last-minute slots left. Visit us at [LINK] or call [NUMBER] to make your appointment. We can't wait to see you, the [BUSINESS NAME] team.
Holiday wishes to clients – message templates
Finally – you most probably want to send your clients holiday greetings and thank them for yet another year of supporting your business (even though some of them may not always be on the "nice" list!). Depending on your business style, you may go for holiday wishes that are more official, heartwarming or funny.
Dear [CLIENT'S NAME]. [BUSINESS NAME] wants to wish you beautiful, peaceful holidays and a New Year full of wonders. Thank you for your loyalty and support throughout the year! Best regards, the [BUSINESS NAME] team.
Dear [CLIENT'S NAME]! May the magic of the holidays fill your heart with hope, joy and peace. We are so happy to have you as a client! We send you the warmest greetings and can't wait to see you again in the new year. XOXO, the [BUSINESS NAME] team.
Oh, deer – the holiday season is here! There's snow-body like you and therefore we want to wish you the happiest, most joyful holidays and amazing new year. Thank you for yet another year, the [BUSINESS NAME] team.
Now that you are ready to promote your business in the most holiday way possible, you can rest assured that you won't lose your creativity in the middle of the busy season. And if you've started your free trial with Versum, then you are pretty much unstoppable now – enjoy your December rush and have yourself a myriad of bookings and sales a-plenty!