Salon protocols you should implement once you reopen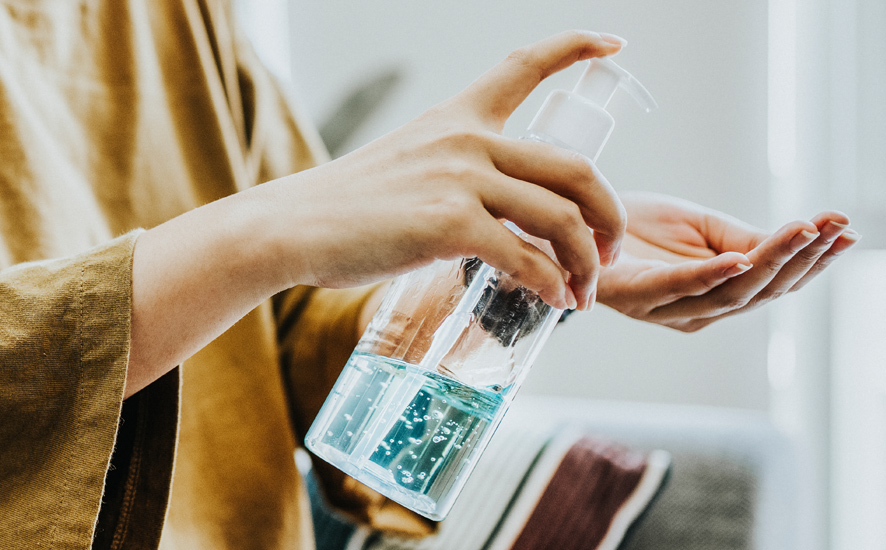 Although you probably can't wait to reopen your business once the lockdown is lifted, just remember that it won't be a walk in the park. Sure, your appointment calendar is going to be filled with bookings like it's December, but that doesn't mean you will be able to jump into your workstation like nothing ever happened – you're going to have to implement some new safety protocols for yourself and your team (if you have one). So what exactly should these protocols include and what are the best methods of informing your clients about these changes?
Update: Implementing protocols required by law
The hair and beauty industry is all about direct contact with clients – either through their hair, scalp, nails, lashes or face – so naturally, new regulations have been implemented in order to prevent an outbreak. As of 04/07/2020, you are required by law to implement a number of new protocols, including but not limited to:
 encouraging clients to wash and disinfect their hands

 limiting the number of appointments at one time

 asking the client to attend their appointment on their own, if possible

 operating in an appointment-only system

 creating screening questions for clients to answer prior to their appointments

 wearing a face visor during treatments
You can find the guidance and the entire list of recently-enforced laws here.
Creating your own set of protocols
As the saying goes, it's better to be safe than sorry. Eventually, you'll be able to reopen your hair or beauty business, and although new sanitation measures will most likely be enforced by law, you may also want to introduce some of your own. If not enforced by law, consider:
Installing a hand sanitation station in front of your business: make sure it's filled with liquid that is both antibacterial and antiviral.
Taking bookings by appointment only: most walk-in clients might not be familiar with the protocols you've introduced and might accidentally violate them.
Sanitising tools and workstations after each client: although you should have been doing so even before the epidemic, now you ought to be even more diligent when cleaning.
Online booking: with this option, clients can book visits without having to call you or go to your salon to do so. Plus, keeping your appointments in a paper notebook isn't wise, as paper is a soft surface that cannot be disinfected properly, and without damaging it.
Tip: You can grab an online booking system account and try it out for yourself here.
Requiring that clients and staff wear face masks, gloves and capes during services (unless they're nail treatments): the coronavirus can live on clothes for hours and even up to a day – that is why creating an additional barrier is so important!
Discontinuing treatments that have direct contact with a client's face: since the coronavirus is usually transmitted through droplets from an infected person's coughs or sneezes, it is best to discontinue treatments that involve close contact with a client.
Taking prepaid bookings or credit card payments only: the less amount of physical contact with your clients, the better. Accepting cash payments can increase the risk of coronavirus transmission.
Investing in single-use plastic covers for your workstation chairs: aside from cleaning your workstation chairs, you may want to invest in single-use covers that add an extra layer of security.
Evenly distributing worktimes among your staff (if you have them): although you and your team are anxious about getting back to work, you might still fear being exposed to the coronavirus. By evenly distributing staff worktimes and giving them additional days off, you help them rest easy.
Tip: While implementing safety protocols, consider updating your regular policies as well – you can download our advanced salon policies ebook, full of samples and templates, for free!
For additional ideas on what you should do in order to successfully reopen your salon, see this article. By implementing measures that limit direct contact and encourage better sanitising practices, you will significantly lower the possibility of any future outbreaks from ever occurring in your salon.
Get the word out!
Informing clients of the recent protocols you've implemented into your business' functioning isn't as easy as it sounds – especially if you're introducing a large number of them. Bear in mind that posting your protocols ONLY on your social media pages isn't going to work, as a number of clients might not have access to them – and even if they do, they might not notice your post in their feeds. A more effective approach is to send a bulk email message to your customers, informing them of your latest changes. Using Versum salon software, you can select your entire client base and send (or schedule) a message with everything they need to know. You may also want to send everyone a text notification, informing them to check their emails to familiarise themselves with your new protocols.
Aside from posting on social media pages and writing directly to clients, consider printing out posters of the protocols you've implemented and hanging them in your salon's windows. Make sure to include contact information (phone number, booking page, social media pages) for passers-by who may be interested in booking a visit with you.
Although the lockdown will eventually be lifted, you still need to take certain precautions in order to avoid having a breakout in your salon. By encouraging your clients and staff to abide by these new procedures, your business will return to normal functioning in no time!
[Total: 11 Average: 4.4/5]