Salon software – use your free time to implement it now, benefit in the future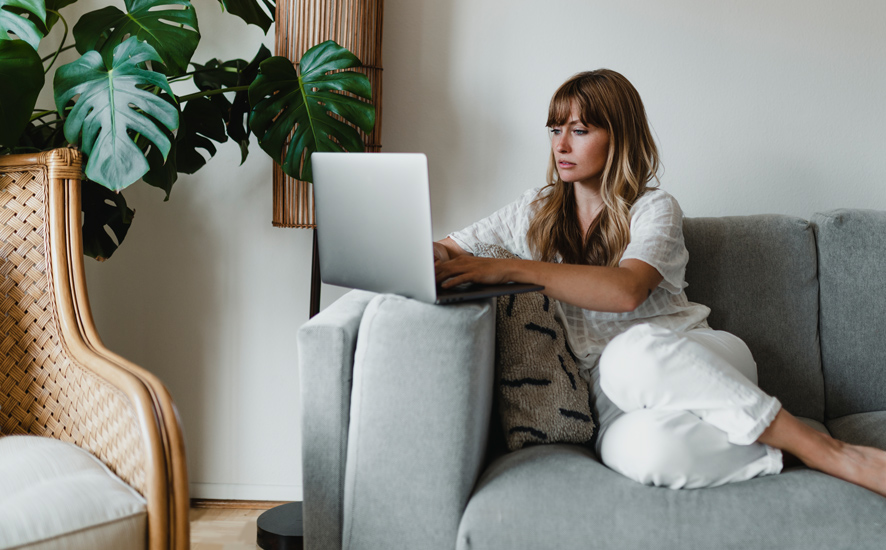 You have thought about using salon software for quite some time now but have always postponed it for later. You liked the idea of automated marketing, digital customer records or appointment reminders, but never had enough time (and let's be honest – energy) to actually sit down and set up your account. Does this sound familiar?
Now when your salon is temporarily closed, it may be the perfect time to do several business-related things you used to continuously postpone for later. You can further develop different areas of your business, such as social media marketing, creating policies or procedures, and preparing yourself for a successful re-opening in the future. Finally, you can set up your Versum account, fill it with your data, prepare your own message templates and assemble marketing campaigns for further use – the more time you spend familiarising yourself with your account now, the easier and more effective it will be to manage your salon in the future.

Starting a free trial
Just think about it – as soon as the situation settles down, you are going to have a literal flood of clients with terrible regrowth and butchered cuts, begging you to book them as soon as possible. Trying to manage this situation with just a pen and paper will be a nightmare. With a digital helper, you will be able to enjoy the incoming busy season.
We know that there are no one-size-fits-all solutions and hence, we wholeheartedly encourage hair and beauty specialists to begin their Versum journey with a free trial. Our trial has no activation nor other hidden costs, you don't need a credit card to start it and it does not involve automatic fees imposed at the end of the trial period. Once the trial period is over, the account will automatically expire – unless you decide to stay with us, then you can simply order a subscription plan for a period of your choice.
The best part? Any data you enter during the trial period will remain in the system, you just continue using the same account. This is why you can set up your account now for free and come back to it whenever you want!
Furthermore, our live customer support is always there to help you with setting up your account and providing great advice on how to best use your system. You will get a dedicated consultant who will guide you through this process, answer all questions and will be in touch with you whenever you need it. Best of all, our support is free forever.
To start a trial, all you have to do is click here:
There is no credit card required, no contracts, no cancellation fees, no commitment. Enter your e-mail address as well as phone number, create a password, click "Start a free trial" – and voilà, you have just started your journey!
Entering your data
With salon management software, the more data you put into it, the more effective it will be. Unfortunately, the process of submitting the information is what oftentimes prevents business owners from using the tool – they have no time nor patience to go through it. We understand that, so we made the process as user-friendly as possible. You begin with adding:
Your business name and contact details
Your opening hours
Your staff (begin with the basics – you will be able to add their details later on)
As soon as you have the main elements settled, you can start implementing your other databases, such as your customer list. If you have them stored in a digital form, you can ask our customer support team for help with importing – which is free of charge! For maximum convenience, the Versum team recommends the below-mentioned order of submitting your remaining data:
Adding service categories (e.g. hair, beauty)
Adding service subcategories (it's not necessary, but useful if you need to add a large number of services)
Adding employees
Adding services
Adding customers
Adding products
Next, you can start adding appointments to the appointment book – it will welcome you with a short tutorial, showing you how to add and work with bookings in a few simple steps.
As soon as you become comfortable with the system, you can start customising it even more. If you want to get familiar with all of the features, you should visit our Knowledge Base – it's full of ideas, advice and step-by-step instructions on how to best use each of them. With its help, you can learn how to:
And many, many more.
Preparing marketing campaigns
In Versum, we firmly believe that the best marketing campaigns are ones that are customised – after all, you know your clients best! All you need is an effective formula, created by someone with years of marketing experience, paired with your experience in working with customers. And since you have some free time on your hands, now is the right moment to carefully plan your future marketing campaigns – and Versum is here to help!
Automatic appointment reminders
See how to send automatic appointment reminders with Versum!
Did you know that they can reduce the number of no-shows by up to 70%? They make it easier to remind clients of their planned visits, but can also be used to effectively advertise your special offers, encouraging customers to visit you more often.
You can edit your automatic reminder to fit your personal approach – you determine when you want it to be sent (one, two, three or five days before the appointment), set the prefered message type option (SMS or email) and either use one of the offered templates or write your own content. You can easily add tags to insert information such as appointment date or time.
SMS bulk messages
See how to send bulk messages with Versum!
SMS marketing is an extremely powerful strategy that will help you solve numerous problems you face regularly in the salon, all while ensuring customer loyalty and appreciation. This medium is very effective, as it is customisable, multifunctional and always reaches the right audience.
Sending bulk messages with Versum is very easy – you can create your own message templates and use them anytime, dispatch them immediately or schedule the sending time and define the recipient group using Versum's advanced filtering option. Read about all the possibilities and ideas for the advanced filtering here and learn more about SMS marketing here.
See how you can send newsletters with Versum!
Do you want your clients to receive email updates regarding your business or encourage them to read your blog? Or maybe you'd like your employees to get regular news from you? Email bulk messages will be just the perfect medium.
With Versum, you can catch the attention of your subscribers with attractive premade graphic email templates.
The Marketing Automation add-on
See how you can take advantage of Marketing Automation with Versum!
Finally, let's talk about the absolute powerhouse that is the Marketing Automation add-on. It provides a set of four powerful marketing strategies – one dedicated to reminding clients that it's about time they book their next recurring appointment, and the other three focused on attracting customers to visit you once again. As always, you can fit the formulas to your personal needs.
Marketing Automation is an add-on – which can be activated within the system. You can read more about the effectiveness of the presented campaigns and why they work so well here. Ask your customer service consultant if you have any additional questions!
Are you ready for all the booking requests that will come your way as soon as the lockdown is over? Believe us – it will be much easier if your customers will be able to book with you online, your appointment book will be fully digital and you will be able to easily send your customers appointment reminders and other messages. Don't take our word for it – try Versum and see how setting up your account today will bring you impressive results when you reopen!