Self Assessment tax return – a short guide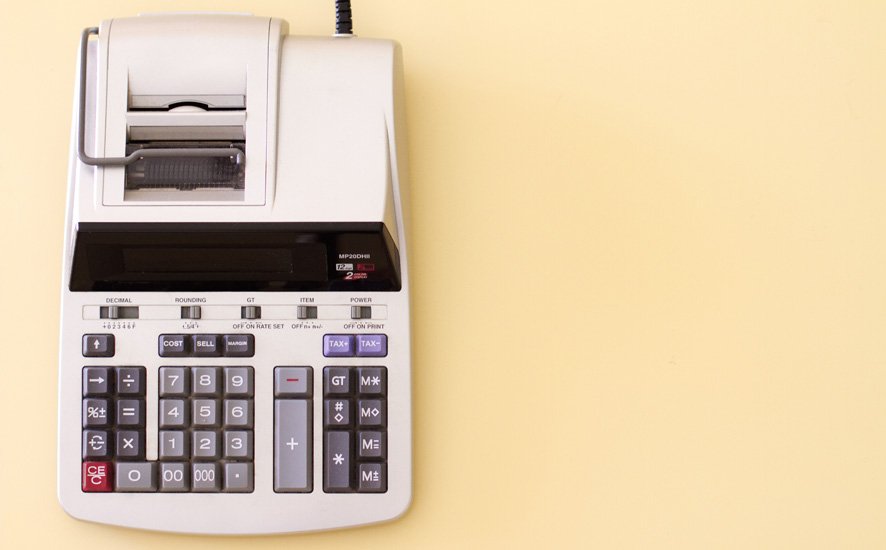 If you've decided to fill your Self Assessment tax return online, then the deadline for submitting and paying the tax you owe is dangerously closing in. Unsure if this tax return is relevant for your situation at all? Want to know the exact deadlines as well as the information you need to fill and where to find it? If so, then keep on reading – today we will disarm the ticking bomb that the Self Assessment tax return seems to be.
Who is required to complete a Self Assessment tax return?
The Self Assessment tax return should concern you if:
You are a self-employed professional and your income for the year in question was more than £1,000
Your income from renting out space in your salon was more than £2,500
You earned more than £2,500 in untaxed income (e.g. from tips or commissions)
Your taxable income was over £100,000
You received a P800 from HMRC saying you did not pay enough tax last year
Check the Money Advice Service website for more conditions.
What are the deadlines?
For specialists who decided to fill a paper tax return, the deadline passed on the 31st of October, 2019. However, those who want to fill it online can submit it by midnight on the 31st of January, 2020 – though it's important to remember that this day is also the deadline for actually paying the tax you owe.
5th of October, 2019 – registration date for the Self Assessment tax (if you've never submitted a return before)
31st of October, 2019 – filing a paper tax return
31st of January, 2020 – filing a tax return online
31st of January, 2020 – paying the tax you owe
How to fill your Self Assessment tax return
The whole procedure may seem complicated, but it isn't, really – for a very detailed and solid step-by-step description, check the guide prepared by the GOV.UK. They also provide great help sheets that you can find here – and when filling the form online, you will find helpful tips by clicking the "?" next to given fields.
Information to prepare beforehand
Before you start filling out your tax return, make sure you have:
Your UTR (Unique Taxpayer Reference)
Your NINO (National Insurance Number)
Employer reference (if you have one)
Information on the untaxed income from the tax year
Information on any expenses relating to self-employment
Information on any contributions to charity or pensions
End of Year Certificate (P60) or other documents proving how much income you received which you've already paid tax on.
The truth is – the process of filling the form is relatively simple if you manage to prepare the data needed to declare your income. It's usually the process of going through your disorganised papers that takes the most time and nerves. If you want to avoid such a situation in the future, get Versum software for your business as soon as possible. It provides you with detailed financial statistics and reports regarding your business operation. No more stressful evenings spent on analysing tons of invoices and bills – you track your earnings as well as outflows, store the information and generate needed reports, everything in the software. See how it works by signing up for a free two-week trial (no credit card required).
Filling the Self Assessment tax return form
The Self Assessment tax return consists of two sections, the main one being SA100. If you are a company director, a foreign national or dual resident, are self-employed, own property, capital gains or are from abroad, you will also need to fill in supplementary pages.
Your personal details – basics, such as your date of birth or phone number.
What makes up your tax return – a section that will help to determine whether or not you have to fill in supplementary pages. Here you answer questions regarding employment, self-employment, partnership and so on.
Income – here you will declare your interest and dividends from UK banks and building societies as well as UK pensions, annuities and other state benefits received. Finally, you will also declare other UK income that isn't included on eventual supplementary pages.
Tax reliefs – here you declare whether or not you are paying into registered or overseas pension schemes, any charitable giving and Blind Person's Allowance.
Students Loan repayments – here you confirm whether or not you are currently repaying your Student Loan and deductions made by your employer.
High-income Child Benefit charge – here you claim if you are receiving Child Benefit while your income was over £50,000.
Marriage Allowance – you complete this section only if your income for the tax year was less than the Personal Allowance and you want to transfer some of it to your spouse.
Supplementary pages – if you have extra income to declare from self-employment you need to complete SA103. If you are reporting property income, fill in SA105. If you are declaring capital gains, fill in SA108.
Paying the tax bill
Remember that if you are making the payment close to the deadline day, it's important to choose a payment option that will manage to reach the receiver fast enough – so online or telephone banking, CHAPS, debit/corporate credit card or paying in person at your bank or building society.
The penalty for not paying the tax on time equals £100 if you're up to three months late, after this period it grows accordingly. You can appeal if you have a reasonable excuse. "Reasonable" is a keyword here – each year, HMRC prepares a priceless list of the worst excuses and claimed expenses. Make sure to check it out, for both entertainment and admonition! 😉
Don't let yourself get surprised by the Self Assessment tax return deadlines – be the one who fills the form with ease, long before the final day comes. It doesn't have to be a stressful time, all it takes is being well-organised with your paperwork. Get yourself a business partner that will keep track of your finances – believe me, this time next year you will thank yourself for making such a smart decision!