The finest selection of hairdressing quotes & slogans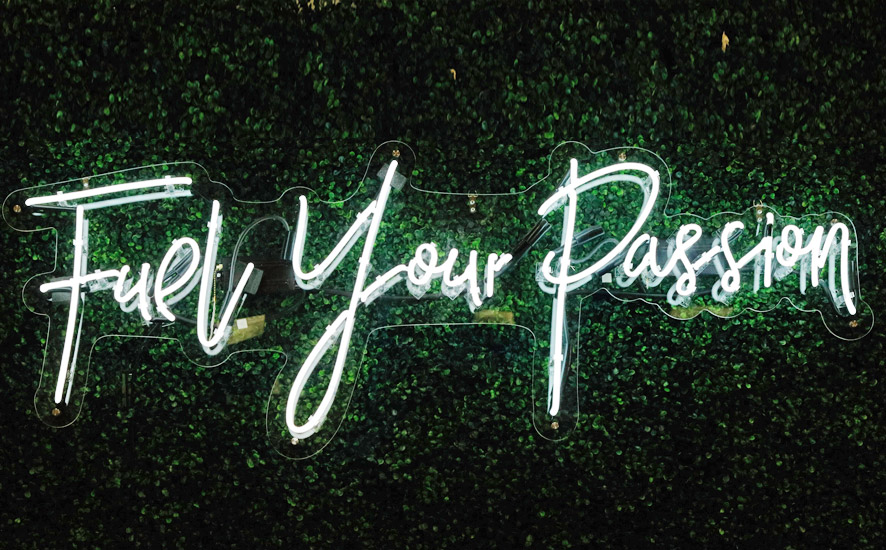 There is nothing better than an on-point phrase that sums up your business perfectly. We all love using inspiring quotes and playful slogans, as they are great attention-grabbers and help to articulate our morals and values without sounding too pompous.
For hair salon owners, there are a variety of phrases which can be used to get a number of points across. You can use them in your social media posts, decorate your interior with a beautifully written motto, add an uplifting slogan to your appointment reminder or even put a funny phrase in your salon policies to make them sound less harsh.
Inspirational quotes
They work great for social media posts, especially if you want to draw emphasis to something. For example, if you are re-opening your salon with a whole new visual identification and want to announce it. Choose something that really represents your values – and remember to always check the author of the quote first. You don't want to cite a questionable source or someone whose morality doesn't correspond well with yours. If you are quoting someone, you indirectly declare them as your role model, so make sure you actually respect the author of the quote.
Here are a few ideas for inspirational quotes:
For me, the working of hair is architecture with a human element.
Vidal Sassoon
You don't have to be a movie star for me to do your hair, when you sit in my chair you're my movie star.
Vincent Roppatte
A hairstyle is the final tip-off whether or not a woman really knows herself.
Hubert de Givenchy
I think that the most important thing a woman can have – next to talent, of course – is her hairdresser.
Joan Crawford
The hair is the richest ornament of women.
Martin Luther
A woman who cuts her hair is about to change her life.
Coco Chanel
It doesn't matter if your life is perfect as long as your hair colour is.
Stacy Snapp Killian
If your hair is done properly and you're wearing good shoes, you can get away with anything
Iris Apfel
Cheerful slogans
They are perfect for personalised wall decals, lightboxes and posters. Since they are the most good-spirited and non-invasive of slogans, you can use them freely in your ads, text messages and emails. They make a great addition to appointment reminders, "thank you" messages and make special offers even more tempting.
We've prepared a set of beautiful graphics with cheerful salon quotes, just for you – they come in three formats, so you can use them freely on your social media fan pages or print and display in your salon. Download them for free here!
Here are a few ideas for cheerful quotes:
Great hair doesn't happen by chance, it happens by appointment!
Life is more beautiful when you meet the right hairdresser.
Life isn't perfect, but your hair can be!
Invest in your hair. It's the crown you never take off.
Life is too short for boring hair!
I hope your day is as nice as your hair!
Never waste a good hair day!
Give a girl the right hairstyle and she will conquer the world.
A hairstylist is a person who touches more hearts than hair.
Behind every beautiful woman, there is a hairdresser that loves her!
Remember: your hair takes 90% of your selfie!
Big hair, big dreams!
Quirky slogans
When used sensitively, they can be great attention grabbers for your clients as well. You may want to post one on your social media page as a light-hearted joke without any special context, or as an addition to the announcement that you have a few free slots for that day. You can also add a fitting quirky slogan to a post about a price increase or a newly implemented salon policy without sounding too harsh and rigid.
When using quirky slogans, always think twice before posting. Ask yourself – what is my target group? What is my usual tone when communicating online? Will my clients find it hilarious, or disrespectful? Not every quirky quote should be posted on an official salon fan page, and not every salon should use them in general.
Here are a few ideas for quirky slogans:
Hairdresser – because badass miracle worker isn't an official job title.
Gorgeous hair is the best revenge!
I make hair contact before eye contact.
Life status: currently holding it all together with a single bobby pin.
The best advice I can give to young stylists is to marry a bald, so you have one less free haircut to do on your day off.
Unlike life and a box of chocolates, when you use box colour you always know what you're going to get! (A really expensive colour correction bill).
Hairdressing. Powered by love, fueled by coffee, sustained by wine.
Always be nice to the person who is holding scissors close to your head!
Bite-size puns
Perfect for basically every occasion, cute little puns will make even the most stone-faced client smile. And if you want to create your own salon merchandise, these slogans will be ideal for a t-shirt, embroidered towels or a mug!
Love is in the hair!
Chop it like it's hot!
You are the highlight of my life!
You blow me away!
A fine quote is the easiest way to make your decor, marketing campaign or advertisement significantly more appealing. However, you can boost its effectiveness even more with Versum. Using its marketing features, you can send different quotes to specific target groups and see which one is getting clients into your salon. Moreover, you can automate the process so that the whole campaign can be sent with just one click of a button. With Versum you can turn your favourite hairdressing slogan into a marketing gold mine!