The perks and risks of renting out space in your salon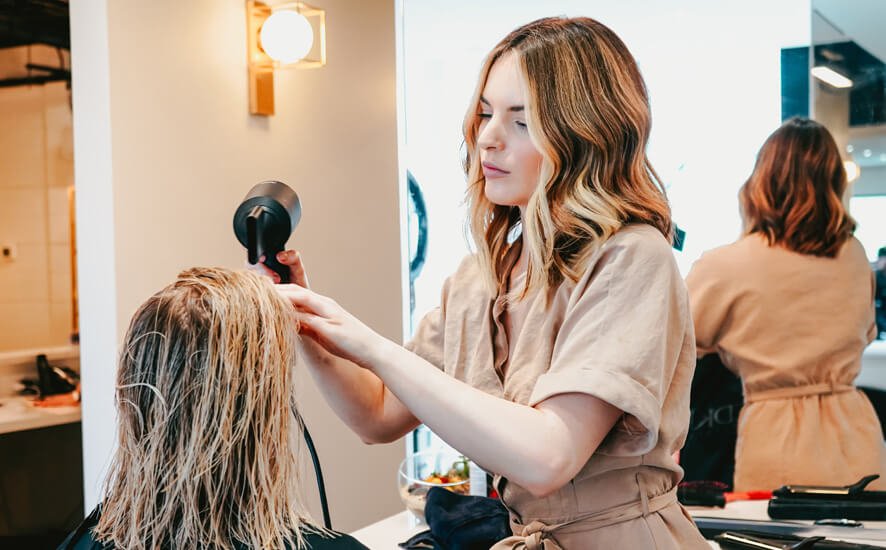 Space renting became an extremely common practice in the hair & beauty industry in the last two decades. Numerous salon owners decide to not only share space with other stylists and technicians but even give up on the idea of regular employment entirely. Unfortunately, many of them fail to understand what space renting really is and perceive it as a different form of employment. That's a horrible misconception – and every now and then someone has to pay the price for their lack of knowledge. How does space renting really work, what are your rights, requirements and responsibilities and why should you think twice about opening your salon for the self-employed?
What space renting really is
Before we jump deep down into it – you have to realise that chair or booth renting is not "a different form" of employment. No one is being employed here – you are getting paid for allowing another business to operate in your salon. You are not their boss. Basically, you are their landlord.
When renting space, you avoid…
Following the employment law. As the renter is not an employee, they are not protected by, nor have the benefit of the UK Employment law. This means that you are not bound by things such as legal dismissal procedure, maternity rights, holiday pay and so on.
Paying employment-related costs. You have no legal obligation to pay them for time-off or holiday, as well as parental leave. You also avoid paying their national insurance, which is a significant saving.
When renting space, you have to…
Provide a Rent-a-Chair arrangement, not an employment contract. It's best to contact a lawyer to get the right agreement properly drawn up to suit your specific circumstances. In the arrangement, you cover topics such as the length of the contract, terms of termination, whether or not the renter has access to your salon's equipment, liability for any damage and injury caused by the contractor, and so on. Her Majesty's Revenue and Customs (HMRC) provides guidelines for renting space to an independent contractor. You should definitely read it to get an overall idea of the nature of your contract.
Settle on the way of getting paid. You can choose a sound weekly/monthly rental or licence fee, or you can take a percentage of the contractor earnings. You can also combine the two, taking a smaller weekly/monthly fee and a percentage of renters' takings.
When renting out space, you cannot…
Set the renter's prices
Stipulate their working hours
Dictate which products or tools they are supposed to use/sell
Dictate what services they should provide
Insist they wear a uniform or any particular style of clothing
Pay for their training
Try to control the way they run their business
If you disclose this information in your agreement, you may be accused of sham-contracting, meaning attempt to disguise actual employment as an independent contracting arrangement. If found guilty, you will be liable for backdated employer tax and penalties, and the renter may accuse you of not providing them with employment benefits. This is why it's crucial to take legal advice before starting this way of cooperation.
The risks
Okay, so you already know that you have to be very careful with the terms of your agreement. What else should you be prepared for?
The renter can be your competition. If they provide the same services, offer attractive prices, do their job better than your employees do – you are basically hosting a person that can steal your clients.
You have to be very careful with your data. If they will turn out to be a person who is not afraid of playing dirty, they may want to steal your clients' data. You are not only risking losing customers, but are also in violation of the GDPR for not securing customer information, so it's crucial to keep your data safe. Fortunately, if you are using Versum, your entire client database is stored safely in the system.
They can negatively affect your reputation. A client that arrives at your salon might not know the difference between your employees and the independent chair renter – they perceive the salon as a whole. So if the renter provides poor service or customer care, it affects the reputation of your business. You take responsibility for actions of a person you have no power to admonish (or fire, as long as they don't break the law and/or rules of the contract).
They may not go well with your branding. You cannot force the renter to wear clothes that fit your aesthetic or to use products that are consistent with your salon's eco-friendliness. You have no power over their aesthetical, moral or financial decisions.
They may spark a conflict between your team members. Managing and motivating a group of employees is a challenge as it is, so adding an outsider who follows their own rules to the mix may end up with a serious crisis.
Depending on the terms of your contract, you have to be prepared for some adjustments. Sharing space, tools, equipment or even keys may require more effort on your side to keep everything in order.
You cannot fire them. Your right to terminate an independent contractor is limited by the terms of your arrangement. If things are not going as planned, but no laws nor arrangement terms are being broken, you have to tolerate them to the day the contract expires.
They can take some of your clients (or even employees) when leaving. If the renter leaves, it's possible that some of your clients (or even staff members) will follow them – and there is little you can do to prevent that.
Weigh the pros and cons. Space renting can be very lucrative and give your salon a financial boost, however, you cannot overlook the risks. There are certain things you can do to reduce the chance of things going south – most importantly, write a solid and comprehensive contract and have it consulted with a lawyer. Set up a rigorous selection process – find someone who vibes with your salon and possibly shares your work culture and business style. Lastly, always begin with a 2-3 month probation period – if you won't be happy with the cooperation, you can part ways easily.
Being a salon owner is a huge responsibility, but your position gives you a lot of creative freedom and the possibility to become the leader of an amazing, well-run business. Renting space takes a little of that freedom away from you – so think twice before deciding. Whatever your decision will be, your system will support you. Try it for free today!