Under the lockdown? Use this time to improve these 5 areas of your beauty business (+free bonus materials)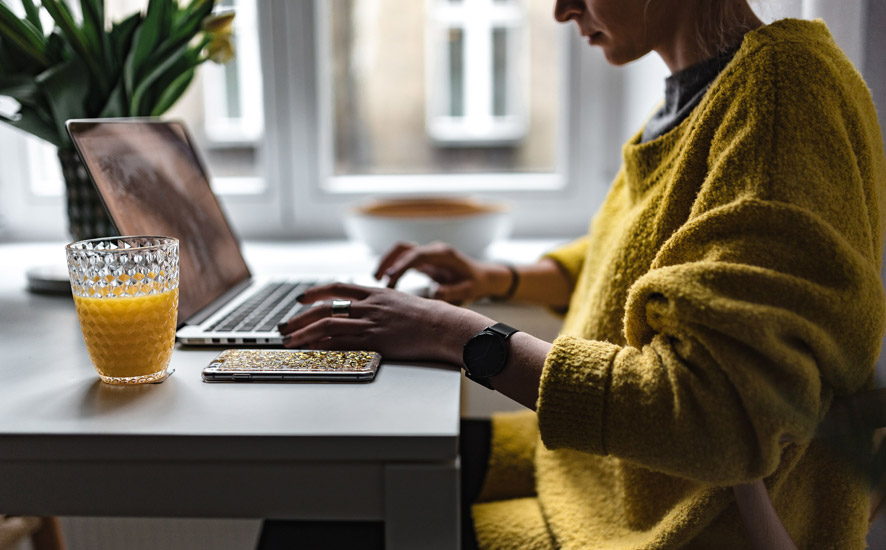 It goes without saying that hair and beauty salons, as well as solo specialists working in the industry, are currently going through a rough patch – due to the outbreak of COVID-19, you have to temporarily close your business. We know that the situation isn't easy and we deeply sympathise with you. Knowing that many of you currently are under a mandatory lockdown, we want to try to make this time a little bit easier for you. There are areas of your business you can improve even if you are away from your salon and not providing services at the moment. Having some free time may be a good moment to regulate your policies and procedures, prepare or update your business plan, refresh your social media fan pages and so on. We have gathered all of our most relevant, knowledge-packed articles, as well as free templates, samples, ebooks and audiobooks. We wholeheartedly encourage you to make good use of them!
Work on your salon policies and procedures
It's a really good time to finally regulate your salon policies and prepare a procedure manual. Salon policies are a set of rules that allow you to set boundaries concerning your customers' behaviour, while salon procedures are a system of guidelines, thanks to which you and your staff know what to do in certain situations. Both of these help you to maintain a safe and organised environment, decrease the risk of accidents and boost your business' performance.
When it comes to salon policies, well-written ones allow you to reduce no-shows, late cancellations and late arrivals, control refunds, eliminate the risk of being accused of professional negligence and permit to refuse service. It's all a matter of knowing the laws as well as being able to word and display the policies properly. Salon procedures, on the other hand, should cover areas such as health and safety, performance, discipline, rules of employment and work schedules. Without such regulations, you are not only prone to disorganisation, but you might even become a casualty to negative long-term effects.
With all the helpful materials provided by our team, you will be able to seamlessly create your own sets of policies and procedures, so when you start operating again, you will have much better control over your business' performance.
Recommended articles:
Downloadable materials:
Salon procedures manual checklist – a ready-to-go template to write your own set of salon procedures. An absolute must-have!
Update (or write from scratch) your business plan
Now is a great time for preparing vital business paperwork you never had the time to focus on – for example, your business plan. A business plan is your guideline, a collection of the most important information on your enterprise, including marketing strategies, target market, budget or cash flow projections.
Recommended articles:
Downloadable materials:
Creating your own business plan checklist – a handy template covering every aspect of writing such a valuable document.

Salon price lists – premade templates with menus for hairdressers, beauticians, lash and nail technicians, PMU artists, barbers and tattooists.
It's the perfect time to focus on some organisational matters, like taking care of your social media fan pages. It's a perfect moment to analyse whether your social media presence is professional and appealing to your potential clients. Now you can check if all of the information provided on the page is valid and up to date, take your time to plan future posts and read more about Facebook algorithms to ensure your posts will be more successful.
Recommended articles:
Analyse your relationship with clients
You have an opportunity to sit down and think about one of the most important elements of running a successful beauty business – customer service. A perfect salon visit doesn't start and end with the service – now you have a moment to analyse ways in which you can boost sales by making the appointment even more appealing to your clients. You should also work on your communication processes – consistent and well-thought-out contact with customers is an integral part of maintaining an existing customer base and gaining new regulars. Finally, it's just the moment to check your retention rates and reflect on lost customers, ways to gain them back and cases in which it's better to wave them goodbye.
Recommended articles:
Downloadable materials:
"Customer service bible" ebook – the ultimate guide to relationships with clients!
Test drive tools to resolve your daily struggles
It's just the perfect moment to try out salon management software – now that you have more free time, you can start your free, two-week trial and see if Versum is what you were looking for. Don't worry – a credit card isn't required, there are no contracts to sign and no cancellation fees.
Take the opportunity to get familiar with all the functionalities and see for yourself if they fit your needs. You can also read more about the system's features – see how many common salon problems can be easily solved with such an advanced tool.
Recommended articles:
Downloadable materials:
20 solutions to 20 salon problems – a set of handy tips!

"Three tips on how to grow your salon effectively" audiobook – clever growth strategies in the form of a convenient audiobook.
In this difficult time, it's very important to stay strong and try to focus on the ways you can keep improving your beauty business, even though you cannot physically be there and "do your job". We are happy to deliver materials that will help you prepare to grow your salon like never before when you reopen. Remember that our team is always there for you – if you are interested in participating in free consultations, just let us know. You can also try out our software – now is the perfect time to start your free trial and check out if Versum is what you need. Stay strong and don't let the situation stop you from being a fantastic business owner!