Unique holiday gift ideas for salon staff in 2020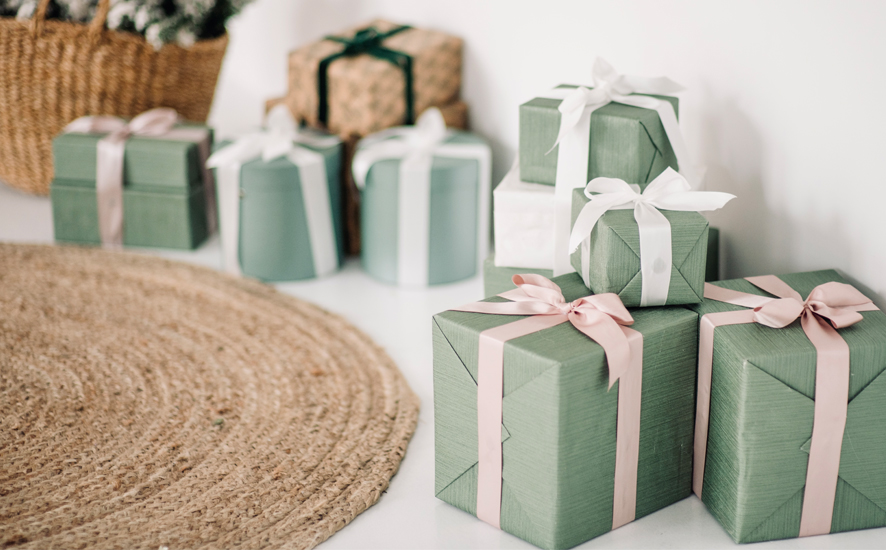 You hold your employees in high regard. You know well that they are your business' true treasure – without their skills, passion and dedication, your salon wouldn't be where it is today. This year hasn't been easy on your crew members and now, as the holiday season approaches, you want to show them your support, respect and appreciation. But how can you do this effectively? What will make them feel recognised and cherished? What can you do if your financial state doesn't allow you to get them something pricey (2020 hasn't been easy on anyone, really)? Let's take a look at a list of the best gift ideas for salon employees that delivers a wide range of types, styles and prices!
Salon survival kit
This one will most definitely become a hit this year! Working long hours in a hair or beauty salon can be exhausting normally, but since you and your team members have to take care of so many additional responsibilities (thorough disinfection of workstations and tools after each client, hand sanitation, working in and maintaining PPE), some days resemble a full-on survival race. So, how about preparing each of your employees an adorable salon survival kit? A gift like that will not only immediately bring a smile to their faces, but will also be actually useful! Moreover, if you want to go a step further, you can personalise each package, making the present not only humorous but also truly heartwarming. The final great perk of this idea for a gift for your salon employees is that you have full control over its pricing – you can make it as affordable or as opulent as you want.
Tip: As coming up with the ideas for each kit may be quite a challenge, consider asking one of your team members for help – they will be an elf to your Santa!
And how should you go about creating this personalised gift for your hairdressers, beauticians or technicians? First of all, prepare a festive-themed box or a bag. You can fill it with decorative paper fillers that will boost the visuals and prevent products inside the package from scratching or breaking. You can also include holiday-themed decorations, such as ribbons, evergreen branches, dried orange slices, pine cones and ornaments. Next, it's time to fill the box with the elements of the survival kit – for the "base", go with:
a bottle of luxurious hand cream or lotion,
a sweet-smelling lip balm,
a package of great coffee (or tea),
a holiday-themed scented candle,
a few gingerbread cookies.
Now, it's time to add the personalised elements:
Add a thermal mug to each package. Order ones that allow for engravement and customise them with your employees' catchphrases and inside jokes!
Add the sweets a particular employee likes the most. Are they a fan of dark chocolate? Include their favourite brand. Do they adore Turkish delights? You know what to do!
Include a small gadget that fits the employees' personality and reflects their interests. Are they a gourmand? Add manufactured goods, such as jams and syrups. Are they a bookworm? Pack this season's most intriguing bestseller. Do they rock a magnificent beard? Drop a bottle of beard oil!
Tip: Make sure your choices are all good-spirited and won't be perceived as offensive or problematic. Be especially careful with products such as alcohol or cigarettes – it's best to exclude them from your gift kits.
Your salon's merchandise
All of us love the feeling of belonging somewhere and being a part of a great team. If you haven't done so already, this holiday may be a great time to introduce your salon's very own merchandise! It would make a very cute and unique gift for your beauticians, hairstylists, lash masters and nail virtuosi. However, make sure it's good quality, attractive in design, and comfortable to wear (if you will go for pieces of clothing). A few cheap pens and a shapeless t-shirt with an iron-on logo of your salon is a joke, not a gift. A beautiful, soft hoodie with embroidered logo is a completely different story. Remember that by wearing your merchandise, your staff are promoting your business – make sure to gift them something they'll truly value, and not something that will turn them into your walking billboard advertisement.
The best way to make sure the salon's merchandise will be a good gift for your hairstylists, technicians, beauticians and PMU artists is to make it personalised. Besides the logo of your business, add a name or a catchphrase of each team member. A cool idea is to give your employees funny "job titles" – for example, for someone who religiously drinks coffee all the time you can go with "The High Priest/Priestess of the Coffee Machine". By doing this, you are making your staff members happy to be a team, boosting their loyalty and making them feel special!
Salon coupons
Sometimes, the best gift a salon employee can get is not a material good but a job privilege. You may not be able to afford a pay rise or big bonuses for all your crew members, but you can give them something else – a set of very special coupons that entitles them to various forms of little job favours, such as:
an additional day off without giving a reason,
a working-day only week (a weekend off),
an hour-long lunch break.
It's up to you to decide how many coupons of a given type you want to include in those sets. Additionally, you have to carefully plan the rules of taking advantage of these coupons to avoid situations in which half of your crew wants to take a weekend off in the same week!
To make this salon staff gift more holiday-themed, print the coupons on a festive-looking paper and give them funny names ("weekend escape ticket", "#imoutofhere badge", "long munch-and-crunch card"). It is most definitely a very original idea and one that will help your employees keep going during the epidemic!
The best salon helper
Finally – there is no better gift for the entire salon crew, including you, than a digital salon helper that relieves everyone's work of elements that can be automated. Do you still use a paper notebook to run client records and manage bookings, send all messages by hand and calculate statistics in Excel spreadsheets? This holiday, do yourself and your team a favour and allow Versum to do the hard work for you. Our software delivers features such as:
Detailed, personalised customer records.
Online booking (that comes with a customisable, free website).
Foolproof appointment book with instant scheduling as well as drag and drop. rescheduling, that gives both you and your employees remote access to the schedule.
SMS and email communication, including bulk messaging and automated notifications, such as appointment reminders.
Precise, real-life salon statistics.
The organisation of work and assignment of tasks.
Inventory and resource control.
Everything you need to keep going strong during the epidemic – the health screening questionnaire, Online vouchers and Online store.
And that's just a few examples – see how much Versum has to offer!
Before you will make the final decision, we encourage you to test-drive the system. For two weeks, you can keep using our software for free without any obligations. You don't even have to connect a credit card or sign any contracts. Start your free 14-day trial with Versum today!
This year's holidays differ from what we are used to, which is why you should get creative with the ideas for gifts for your salon employees! Now, it's more important than ever to show them your appreciation, however, don't forget that it is not only bonuses and treats that matters. Candid words and genuine care followed by activities that are actually meant to improve their working conditions are the most important. Make the incoming year so much easier for you and your team by getting yourself software that will help turn your joint efforts into measurable results!