What to look for when hiring staff for your salon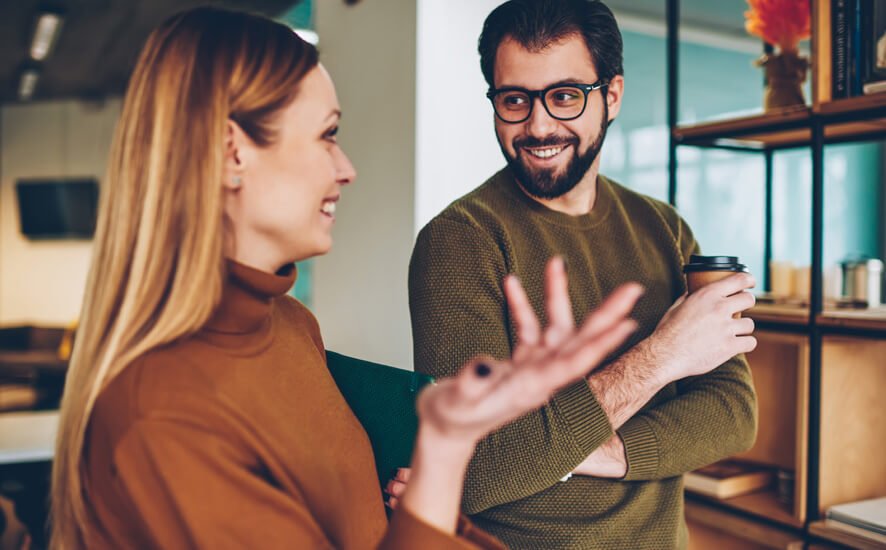 Great staff is what makes your salon the most attractive for the customers in a long term. It is crucial to hire employees whose work ethic and quality represent your business well. The excellence of their work speaks volumes about you as a salon owner, so you have to be very mindful when hiring new workers. What traits characterise a perfect beauty salon staff member?
Qualities to seek for
First and foremost, you are checking your potential team member's experience, skill set, certificates, and so on. Obviously, they have to meet your standards, but being a great service provider does not equal being a great employee. You can find beauty specialists who are extremely talented but lack social skills that define a good team member. What should a perfect beauty salon worker be like?
During working hours, your employees represent your business and therefore should follow its rules and act accordingly to its values. No one expects them to be overly ecstatic about everything related to your business, but working with them will be much better if they at least share your core ethics.
Passion for what you do on a daily basis helps you avoid job burnouts. That is why you should look for stylists, beauticians or nail artists that simply love what they do. People who are passionate about their work tend to stay at salons longer than those who work only for the paycheck.
No matter how experienced, good employees never lose eagerness to improve. If someone argues that they know everything there is to know in their field, that is a huge red flag. This attitude not only holds up any chance for further progress but also may lead to arrogance and ignorance in one's behaviour. Favour people who are always ready for some self-improvement.
You can not overestimate employees who are simply likable and easy to cooperate with. It really does not matter if they have more of a bubbly or more introverted personality – they fit the team perfectly, act professionally and do not engage in workplace drama.
Ambitious (but not over the top)
Staff who are always willing to take on new tasks and projects are those who you can count on to never rest on their laurels. However, you have to be careful because being overly keen on personal success is another alarming flag.
Willing to take initiative and responsibility
Beauty salon workers face the necessity of making important decisions every day. Customers' needs and desires differ, and so do their hair, skin and nail types. Hair stylists, beauticians and nail artists always have to be ready to adjust their tools and techniques in order to fit the particular client. They have to be knowledgeable, conscious and confident – and also ready to face the consequences of a possibly bad decision.
Ready to question your decision
Yes, you read that right. Even the best salon owners may lose track sometimes so having a second opinion is always a good thing – and everyone needs a healthy dose of constructive criticism from time to time. Engaged, experienced employees who deeply care about your salon and can politely point out where you may be wrong should be cherished and truly appreciated.
Tips for the hiring process
Experienced salon owners agree that sometimes the best idea is to bring in a junior staff and train them yourself. It may be easier to teach someone your values and principles than to try to persuade someone with already established working habits.
Moreover, sometimes you may even want to restrain from hiring a particular person even though they seem to be a fitting choice. Listen to your guts – don't be prejudiced, but if you notice signs of insincerity, just simply let it go. The chemistry between your team members is too important to risk having a two-faced employee.
Before hiring someone for a full-time position, give them a paid test run to see them in action. Your Versum system will allow you to track their sales, the number of treatments offered and of course their work times. You will see whether there is good chemistry between you and them and will be able to confront their declarative skills.
Do not forget to show recognition and appreciation to your crew members! A successful salon staff recruitment process is one thing, but keeping your staff motivated is even more important. Take a look at some ideas on how to do it.
Fortunately, there is one employee that you can depend on no matter what and whose recruitment will be a breeze. If you need help with tracking statistics, generating reports, controlling stock, managing employees and even running marketing campaigns, Versum will be your perfect companion. Hire your most multi-tasking staff member today!