Top 5 reasons why 26,000 specialists consider Versum the best salon software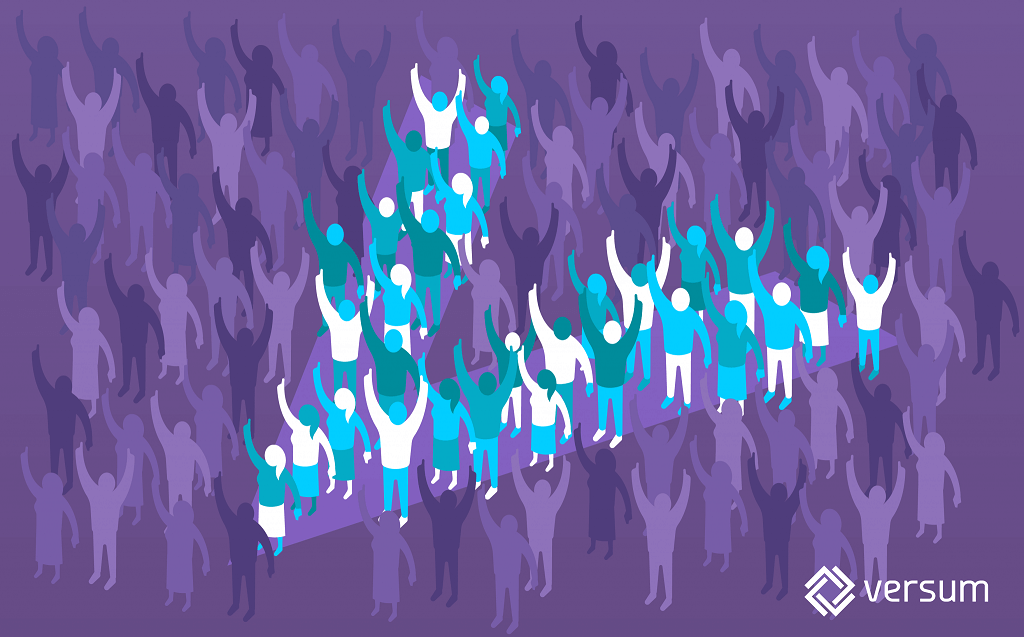 The beauty business is one of the most competitive industries around. No wonder why top-quality equipment, attractive prices and highly-skilled staff are just the starting point on the route to success. Alone, though, they are simply not enough.
To ensure effective salon management and constant growth of your business, you also need the best salon software there is. How to choose the right one from so many solutions available on the market?
More than 26,000 specialists, from hair stylists, through beauticians to SPA owners and other service providers, have decided to use Versum. Ask them what sets Versum apart from other salon software packages and they'll probably give you some of the reasons listed below. Or all of them. And, well, they will probably add a few more.
1. Exceptional ease of use
If using your salon management software requires more thinking and takes more time than qualifying for Mensa, you probably need a better solution. Something that would help you, rather than stand in your way. In your search for top salon software, try Versum and see how quick and intuitive it is. After all, salon software is supposed to speed up your work and make it easier – and more enjoyable.
With Versum, booking appointments takes literally a few seconds and is as easy as it comes. Same with all other day-to-day tasks, such as inventory management, creating reports and running marketing campaigns. You don't need to be a computer expert to use Versum. And you don't need to cancel appointments and close your business for a few days just to have your staff trained, wasting your time and money.
Instead, you can get up to speed literally within minutes, discovering more advanced features as you go. While being easy to use, Versum still gives you all the tools you need to grow your business.
2. Salon software tailored to your needs
The airplane is no doubt a great instrument of communication. It's extremely fast, it can cover incredibly long distances and carry hundreds of passengers at a time. Then why don't you fly an Airbus A380 to get to work every day? Because it would be far too complex, too expensive and too daunting a task to pilot a freaking 853 passengers-certified jet plane just to do that!
Then why would you use software equipped with features you don't even know they exist, created only to make it sell better? Why not to turn to a scalable, intuitive, and affordable salon software that allows you to turn features on and off, depending on what you actually need, making it equally suitable for the smallest and largest salons around?
Try Versum and you'll see why it's considered by so many specialists to be the best salon software.
3. Enhanced data security
No jokes here, I'm afraid – data security is no laughing matter. In fact, it's the number 1 priority for Versum.
While it's been said and acknowledged that cloud hair and beauty salon software for Mac & PC is more secure and reliable than desktop software (not to mention paper calendars), Versum is still a step ahead of most beauty & hair salon software solutions available on the market. Apart from the standard security measures common for most cloud systems, including data encryption and user access levels, Versum is equipped with tools that give you even more security and control over your data: customer data protection mode, employee activity log, access restriction and more.
No need to worry about backing up your data – Versum has you covered.
4. Effective marketing tools: the loyalty program, marketing automation and customer reviews
Let's face it: not everyone is a marketing guru. And even marketing gurus need inspiration.
When looking for top salon software, check what marketing tools it has. Versum will give you marketing automation features that will allow you to use predefined marketing campaigns to attract more customers, increase average spending and improve customer retention. Customers will be able to write reviews, which will appear in the online booking panel, helping you to promote your business effectively. Top that with the loyalty program to reward your customers for successful referrals and other activities that promote your services and products, which further improves your bottom line.
Versum will do all the job for you, while you prepare to greet all your existing and newly acquired customers at the door. And you'd better be prepared, because your appointment book will soon be filled up to the brim!
5. Empowering mobile access
Versum is web-based salon software for Mac and PC accessible 24/7 from any location, allowing you to get an instant, real-time information on what's going on at your salon. Any Internet-enabled device would do, whether it's your desktop PC or Mac, a tablet or a smartphone.
Versum will let you check exactly what's going on without having to look over your staff's shoulders, wherever you are and whatever you do.
Speaking about your staff, they will be able to log in to their accounts to view and prepare for their upcoming appointments on their way to work. You decide what data they will have access to, when they will be able to log in, and from what devices. Convenient and secure.
Looking for the best salon software? Try it yourself!
Ok, the title says "top 5 reasons". Fair enough. While it's hard to resists, I won't go on to tell you about the automatic appointment reminders, which let you cut no-shows by up to 70%, and other automatic messages, such as birthday wishes. I won't then proceed to elaborate on the extensive reports, the handy customer base, the complete appointment history, the customers' favourite online booking panel and other powerful features. Have I made sure not to mention friendly customer support? Good.
Instead let me encourage you to sign up for a free trial account and see for yourself. No hidden fees, no catches. Nice and easy. Just like using Versum.