Looking for the best nail salon software?
Are you passionate about running your nail bar? That's fantastic! Are you dedicated to developing your talent, but are also interested in expanding and managing your business more efficiently? Then the Versum nail salon system is the ideal solution for you. Running and managing your company will be pure pleasure while saving you valuable time.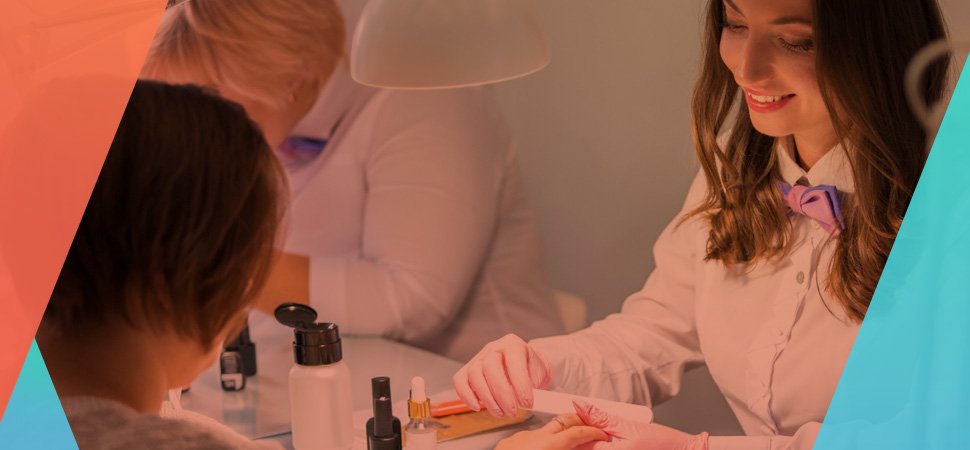 Reduce no-shows with text reminders
Nobody likes no-shows, and with the help of a reliable solution, you can significantly reduce them! Nowadays, your clients lead a busy life and they are constantly in a rush – resulting in them missing their appointments. As a nail salon owner, you do not have time to remind every customer of their appointment. However, even if you have your hands full, Versum nail salon management software informs clients of their visits by sending an automatic SMS or email reminder. Thus, reducing the number of missed appointments by at least 70%!
Book appointments via social media
Would you like to take bookings 24/7? Or to have your dedicated followers book appointments with you, directly from your social media pages? With Versum, it's possible! Activate your online booking page from the system and watch appointments start falling into your calendar! Your clients will be able to book visits, anytime and anywhere via your profile page or website. You may also want to consider adding a work portfolio or sharing client reviews onto your booking page, as this encourages potential clients to schedule a visit even more! Versum's online booking feature makes reserving an appointment at your nail studio a piece of cake!
Attract more clients with gift cards
Versum is far more than just nail salon scheduling software – it's an advanced program created to help fulfill the most tedious and time-consuming tasks nail salon teams face. It has all the right tools to help you promote your latest products, treatments and offers. With the help of key features such as the loyalty program, automated email and SMS communication, and above all, gift card management, you will not only gain new clients, but will give regular customers all the more reason to visit your salon again!
Show off customer reviews and before & after pics
Satisfied clients are the best brand promoters, and sharing their positive feedback of your business is perfect for promoting your salon. Thanks to Versum nail salon appointment software, you can send automatic review requests to customers, collect their before & after pictures and use them as a reference material or to promote a treatment. Easily publish photos and positive comments on your website and social media channels, like Facebook or Twitter. This is a great way to boast about your professionalism and satisfied customers.
Resource Management
Inventory Management
Gift Cards
Staff Management
Customer Reviews
Social Media Integration
Free Online Booking Page
Loyalty Program
Marketing Automation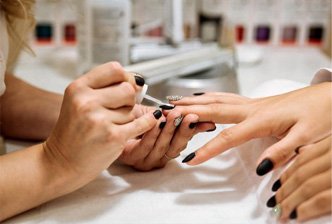 We like most how convenient it is to create appointments, update or cancel them. The inventory feature helps us keep track of the products in stock. It is also great how we can easily keep track of customers and their records, as well as make notes of each visit. It's very convenient to have this simple salon software.
Dagmara Naronowicz
Serenity Beauty Studio, USA
A reliable and well-designed nail salon booking software will automate many of your mundane tasks and save you precious time. With Versum, you can focus on what really matters – your clients! Work more efficiently and better manage your daily chores with the best nail salon software.