Find out what Versum can do for you
Free 14-day trial, no credit card required. Try our software and see for yourself!
/**** pricing for mobile start ***/ ?>
/*** pricing for mobile end ****/ ?>
Number of service providers
1
2-6
7-12
unlimited
Free text message bundle
The number of free text messages you'll receive included in your plan
Client records
Add before & after pictures, upload files and create custom fields for clients
Appointment and purchase history
Client grouping
Filter your client list, using predefined search criteria
Automatic appointment reminders
Bulk messaging
Send bulk messages via text or email
SMS / text communication
Send and receive text messages from your clients
SMS / text message pricing
Instant booking
The system will add bookings to your calendar in real-time
Customized booking settings
Customize your booking options to fit the your and your customers' needs
Client and service reports
Employee statistics
Track staff working time and revenue per employee
Commissions rates
The system automatically calculates employee commissions from provided services and products sold
Product selling and usage
The system records product sales and usage (backbar products)
Secure client data
Limit employee access to personal client data
Employee access restriction
Limit your staff's access to certain areas and functions in the system
Customer reviews
After providing a service, the system automatically sends a review request
Facebook and Twitter integration
Gift voucher management
Easily generate, process and keep record of all sold gift vouchers
Resource management
The system manages resource avalibility (machines or rooms) and checks if the required resource is avaliable.
Marketing automation
Create your own promotional campaigns from ready-made templates and the system will send them at the right time.
Loyalty program
Clients automatically receive points for purchasing products, services and leaving reviews, which can be used to claim rewards at your business.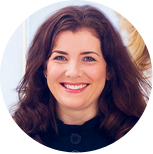 "
I no longer have a paper diary and do all appointments on Versum. My stock is all on the system as is my client database. All the Versum features have allowed me to save time.
Louise Sumner
Sumner Skincare Expert, West Bridgford, UK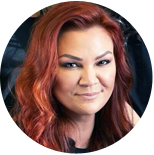 "
Our booking rate increased unbelievably and our lives are so much easier. I cannot tell you how impressed I am with it. I was surprised to find out how easy the system was to use.
Wink Lash Bar
Wilmslow, UK
Frequently asked questions
How do the payment plans differ?
Features are the same for all the plans. The only difference is the number of specialists who can use the system. Administrative staff (e.g. admins, receptionists) are not taken into account.
How does the 14-day trial version work?
The 14-day free trial lets you explore all the features of the full version. Once the trial period is over, you can subscribe to continue using the system. Otherwise the account simply expires. All settings and data entered in the trial version are transferred to the full version.
Can I pay the subscription fee for more than one month in advance?
Yes, you can. By paying the subscription fee for more than one month in advance you get special discounts.