Webinars
Each Versum webinar is a valuable dose of knowledge, that will help you effectively run and grow your salon. Online workshops are free of charge, and to take part in one, all you need is a computer or tablet with Internet access.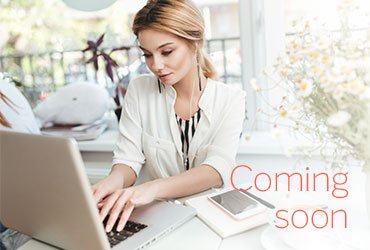 Date and title will be announced soon
Keep me posted on webinars
Why is it worth taking part?
During the webinars, you will not only gain knowledge, but also receive tips on how to use it in real life situations. Our experts will provide accurate examples to help you better understand the topic, as well as answer your questions during and after each webinar. You will also receive additional educational materials!

If you sign up for a webinar, but won't be able to attend it - don't worry! We will send all of the materials to you via email, so that you can catch up when you have time.
Find out about solutions that help your salon grow
Learn from experienced specialists
Receive free educational materials
Take part in workshops without leaving your home
Versum's workshops are a perfect way of learning how to meet customer expectations in the salon. They showed me that I can take care of my salon's online marketing, all by myself and effortlessly.
Joanna
YOHO clinic
Thanks to the webinars, running and growing my salon has become easier. The workshops give me a totally fresh approach on how to manage my business and provide many helpful solutions that I make use of in the salon.
Matthew
Eva Cosmetics & Lashes