Meet the best physiotherapy software
Booksy (formerly Versum) is an easy-to-use, extraordinarily useful physiotherapy practice management software, suitable for clinics and mobile specialists alike. It's ideal for keeping your schedule organised and helping you manage your business, giving you more time to focus on providing clients with the best care possible. Moreover, it allows you to gather all the necessary data concerning treatments, patients and finances in one place.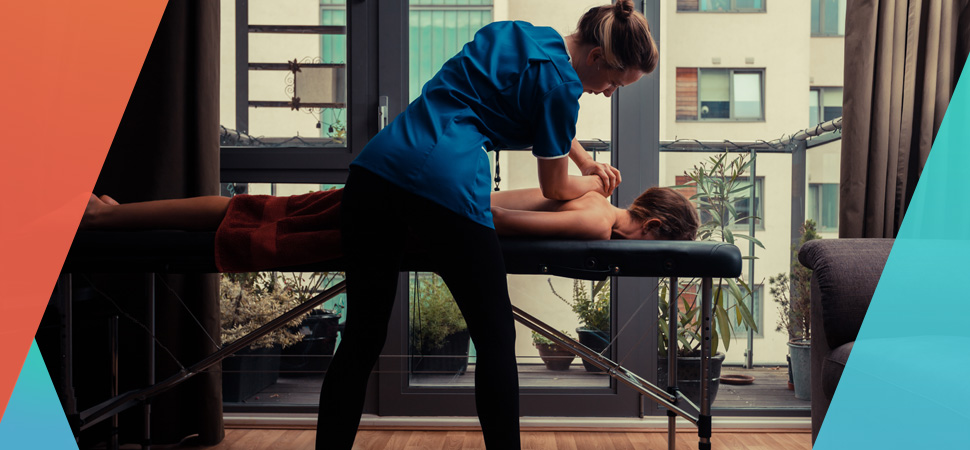 Detailed customer database
Make good use of a convenient patient database that includes individual cards, thanks to which you will easily collect digital medical records. The tool allows you to record the treatment progress and to gather all important information on the client, such as visit and medical history, allergies or sensitive areas on the body. You can also include attachments, such as photos.
Convenient appointment reminders
Before the visit, your physiotherapy management software sends the patient an automatic appointment reminder, either by a text message or an email, which reduces the number of no-shows by up to 70%. What's more, Booksy allows you to quickly and simply send bulk messages – for example, to inform clients of your absence or free slots.
Clear statistics on your business performance
Our physiotherapy practice software will do the arduous work for you. Are you looking to check financial reports or customer retention rates? It's so easy – Booksy (formerly Versum) will prepare them for you! You can control your whole enterprise with just one click, wherever and whenever you like.
Full data security
As we deliver software for physiotherapy clinics and practices all around the globe, it's our duty to make sure your data remains safe and sound – you can be sure that all data entered into the system is stored on rigorously protected servers. We also ensure total compliance with the personal data protection standards. You can focus on your work while we take care of the rest!
intuitive calendar
online booking
bottom line protection
customer records
appointment reminders
reports and statistics
visit history
email and SMS marketing
review gather system
Choose our physiotherapy software
Booksy (formerly Versum) is a reliable physiotherapy management software in which you can find all the tools necessary to effectively manage your business and make it grow.
Forget about the tiresome responsibilities and simply focus on caring for your patients. Start using the physiotherapy software for free and enjoy the perfect organisation of your practice, clinic or solo business